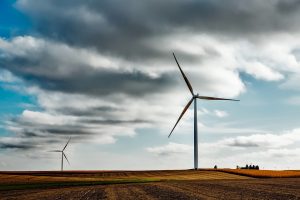 "If you want to know how wind works for America, just ask a Texan." That's according to Tom Kiernan, CEO of the American Wind Energy Association (AWEA), which just released its newest wind industry market report.
The AWEA report shows Texas is the nation's indisputable wind powerhouse, including serving as home to nearly a quarter of America's wind jobs. But wind is just one piece of the puzzle, and recent reports confirm the pieces are in place for Texas to blaze the clean energy trail.
Wind is thriving in Texas and solar is growing, while the electric grid remains reliable and billions in savings await. But the Lone Star State can do more: California has more than 10 times as many solar jobs with less than a quarter of Texas' solar potential. When it comes to clean energy, will lawmakers during this 85th Texas Legislative Session position the state to lead the nation?
Mounting evidence
In a span of a week, four reports came out with significant findings for Texas' clean energy economy:
When it comes to Texas' clean energy economy, what's not to like? Wind and solar are accounting for more Texas jobs than ever before, while bringing substantial investments into the state. The growth of cleaner power sources means less reliance on imported coal, a transition that won't harm our electric grid's reliability.
These four reports show Texas clean energy is primed and ready to go. The state has a thriving competitive electricity market that benefits people and the economy thanks to forward-looking policies put in place years ago. As Texas' current legislative session continues, we hope policymakers will keep that market in place and allow the growing clean energy economy to flourish.