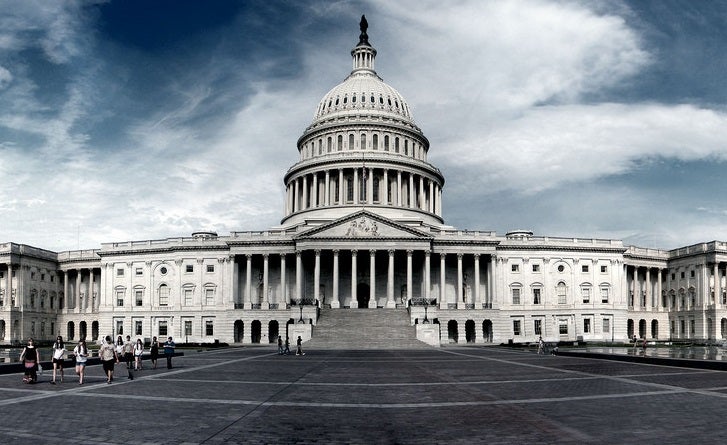 By Carol Andress, Director of Legislative Operations, Climate & Air
With legislation flying fast and furious through the Capitol – much of it using new or unusual legal mechanisms – lawmakers today must be doubly mindful of unintended consequences. Case in point: Actions rushed through the House and Senate under an obscure law called the Congressional Review Act (CRA), the details of which can cause deeper, more lasting impact than the simple name implies.
The CRA dates to the 1990s. It says that any rule finalized by a federal agency can be subject to an expedited congressional repeal for 60 legislative days after the agency sends up a copy of the final rule and a report detailing the reasons for its promulgation. Within that window, either chamber can introduce a joint resolution of disapproval – which, if passed by both houses of Congress and signed by the president, effectively voids the rule.
The law sounds simple enough. But it leaves a lot of room for error or mischief.
The CRA enjoys fast-track privileges, allowing a CRA bill to go straight to the floor without committee hearings. A so-called resolution of disapproval can be brought up at any time, with little or no notice. In the Senate, passage requires only a simple majority (51 votes). The measures are not subject to filibuster.
Until January, only one such resolution had ever been passed and signed into law, and the CRA has never been tested in court. But now there are at least 10 different CRA actions moving through the House and Senate. It's worth a close look at what those measures would really do.
Hands Tied
If the President signs the joint resolution, the agency rule is voided. What's more, that agency is forever barred from issuing any rule that is "substantially the same" as the as the one voted down. And therein lies the most serious problem.
Because this vague provision has never been clarified by the courts, agencies will almost certainly hesitate to undertake a new rule on the same topic, no matter how serious and well founded the action might be or regardless of new information (this is exactly what happened to the Occupational Safety and Health Administration, the only agency so far to have a rule disapproved through the CRA).
In short, CRA disapproval is a drastic and extreme legislative move that shouldn't be undertaken lightly by either political party.
CRA Attack on BLM Waste Rule Defies Logic
Take for example the CRA resolution passed last week by the House of Representatives, which would roll back a Bureau of Land Management rule requiring oil and gas companies operating on millions of acres of federal and tribal land to take cost-effective, common-sense steps to reduce nearly 110 billion cubic feet of taxpayer-owned natural gas they currently waste each year through leaks, venting, or simply burning it off (called flaring).
That gas is worth an estimated $330 million dollars annually — more than $1.5 billion since 2013 — and is enough to supply every home in a city the size of Chicago for a year. Besides squandering a valuable energy resource, the waste generates air pollution affecting the health of millions of Americans.
BLM's much-needed and long-overdue standards to address this problem took years to craft, and reflect input received in over 300,000 public comments.  Industry lobbyists have glibly suggested that a resolution of disapproval means that rule could somehow be sent back to the agency for a redo. But this is not how the CRA works. Lawmakers in that chamber need to understand this critical difference before they vote.
Waking Up to the Problem
The good news is lawmakers in both houses appear to be increasingly aware of the issues involved with the CRA. A resolution roll back the BLM rule passed the House on a vote of 221-191, with a record 11 Republicans voting no (and three Democrats voting yes).
The bill is could hit the Senate floor at any time. Before they vote, Senators should step back and understand that the CRA resolution offers up an axe in place of the scalpel that many are seeking, and weigh their decision accordingly. We need our lawmakers to stand up for their constituents – American taxpayers – to promote their interests over the needs of the oil and gas lobby.
This post originally appeared on the Climate 411 blog.
Image source: Flickr/k3nna