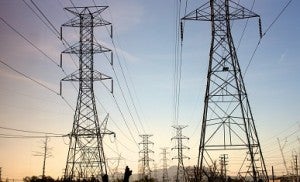 California has a nice problem: It's producing so much clean solar energy that the state's electric grid is at capacity, and sometimes beyond.
As Vox's David Roberts reports in his excellent piece about California's grid headache, it makes good sense to expand the system by interconnecting state-run energy markets.
But he also notes, at the end of his story, some other and complementary strategies California can use to increase its grid bandwidth – while accommodating rapidly growing, but variable, renewable energy sources.
Connected grids, alone, are not a long-term fix.
One such strategy is time-of-use pricing, which encourages customers to shift some of their energy use to predictable and convenient times of day when clean energy sources are plentiful, and electricity cheaper. This innovative program, soon to be piloted in California, is expected to lower peak demand for energy over time.
Along with increased energy efficiency, energy storage and distributed power solutions such as rooftop and community solar initiatives, time-of-use pricing will help California stretch the capacity of its grid. Not to mention the fact that customers who sign up for it can pay less for electricity.
It helps us empower people, and to become smarter about how we produce and use energy.
As we continue to ramp up renewable energy sources and move from dirty fuels to clean power, we need solutions that help the system transition seamlessly, efficiently and affordably.
Connecting our patchwork of grids is something we'll be hearing more about in California and beyond. But let's not forget the other clean energy solutions we need in tandem to create the clean energy economy of the future.
This blog post originally appeared on EDF Voices.
Photo credit: Oran Viriyincy