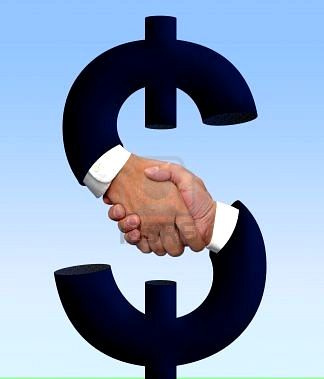 In a long-awaited hearing which began last week, Ohio's largest utility is seeking approval for a rate hike of $3 billion. FirstEnegy is asking the Public Utilities Commission (PUCO) to force customers to pay for its old, dirty, uneconomic coal plants and a nearly-expired nuclear plant.
Although there are many reasons to oppose the bailout proposal, one key objection is that FirstEnergy's sister company – FirstEnergy Solutions – owns these power plants. Rather than undertaking a competitive bid to find the best deal and most affordable prices available, FirstEnergy agreed to buy the power from FirstEnergy Solutions. Imagine if the owner of your company forced you and every employee to buy expensive health insurance from their cousin, even though you could easily get a better price if you shopped around.
If this sounds bad, it gets worse – this isn't the first time FirstEnergy has tried this tactic. The utility did the same thing in 2013, and the PUCO slammed FirstEnergy for doing so. This is just a case of déjà vu all over again, and FirstEnergy should expect the same result.
In the 2013 case, FirstEnergy needed to buy renewable energy credits (RECs) because Ohio law required utilities to get a certain portion of their energy supply in the form of renewable energy. Other Ohio utilities shopped around for RECs and used competitive bidding to find the lowest available prices. Since all utilities pass these costs through to customers via their electricity rates, competitive bidding means lower prices for the utility's customers.
FirstEnergy did not use competitive bidding to get its RECs – instead, it bought them directly from its sister company.   The PUCO investigated the deal and concluded that FirstEnergy overpaid for these RECs by $43 million, which it ordered FirstEnergy to refund to customers. The PUCO's order had this to say:
"[t]he actual purchase price was not the result of a competitive bid but a negotiated purchase price (with its affiliated company). That negotiated purchase price was unsupported by any testimony in the record."
Basically, FirstEnergy didn't try to find the best price, instead settling on a high price that benefited its sister company. The PUCO determined this was highly unfair to FirstEnergy's customers.
The PUCO's rejection of a no-bid, self-dealing contract in 2013 should have taught FirstEnergy a lesson – especially since this lesson had a steep cost of $43 million. Hopefully, the PUCO will do the right thing once again and complete the déjà vu by rejecting this deal.
Sadly, FirstEnergy always seems to do the wrong thing. If you'd like to give your opinion to the PUCO and to state lawmakers about this new case, please click here.