By: Max Wycisk
The Investor Confidence Project (ICP), Environmental Defense Fund's (EDF) signature buildings efficiency finance program, is sometimes hard to explain in a nutshell. Ultimately, the program aims to create confidence among investors financing energy efficiency projects by standardizing how projects are designed and implemented across the commercial buildings sector. But how do we get from the origination of a project to a successful return on investment?
Our new ICP factsheet aims to answer this question and more. We've even developed this helpful infographic depicting a step-by-step process for using the ICP system: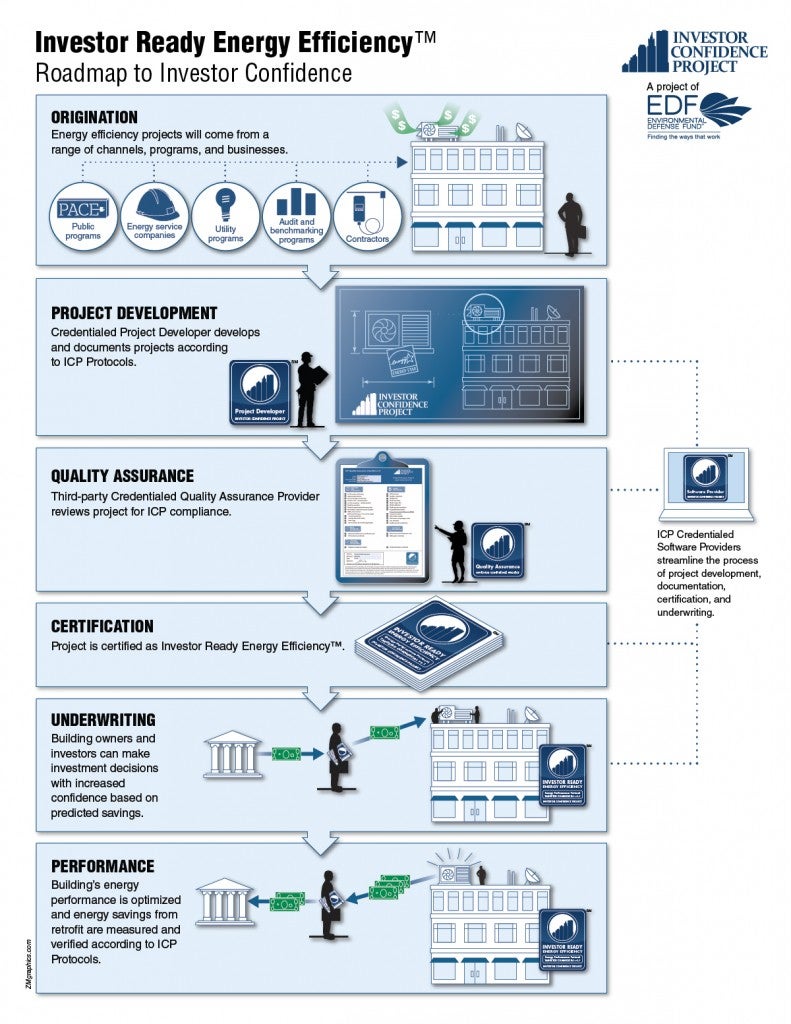 ICP synthesizes best practices and standards from the energy efficiency industry into a set of protocols for project developers to follow when developing projects.
This standardization of energy efficiency projects increases investor and building owner confidence that predicted financial returns will be realized, which will increase deal flow and accelerate the development of a global energy efficiency asset class.
By removing the uncertainty surrounding investment in energy efficiency, ICP benefits not only investors but also building owners and society at large by reducing carbon emissions. EDF is excited about the potential of ICP to transform the energy efficiency market and looks forward to seeing the realization of its numerous benefits.