By: Matt Golden, Senior Energy Finance Consultant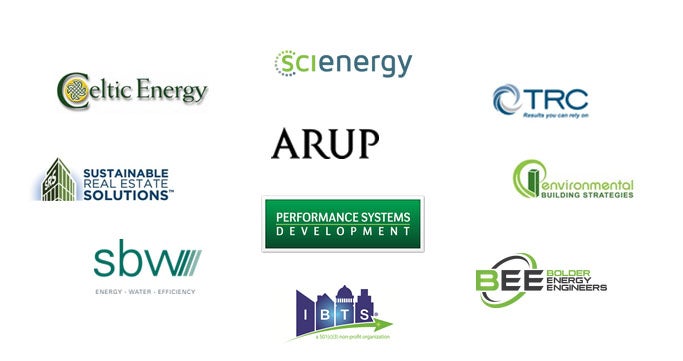 The Investor Confidence Project (ICP), an Environmental Defense Fund initiative designed to unlock investment in energy efficiency, announces the launch of the ICP Quality Assurance Credential for companies with the skills, training, and experience to provide independent review of ICP projects.
This last of three key credentials authorizes third-party Credentialed Quality Assurance providers to verify that a project conforms to a set of ICP protocols, as well as certify it as an Investor Ready Energy EfficiencyTM project. The completion of the ICP credentialing system marks a crucial step forward for ICP and the standardization of the commercial and multifamily energy efficiency industry.

Credentialed, third-party reviewers now open for business
We are pleased to announce ten highly qualified firms have qualified for the Quality Assurance Credential: ARUP, Bolder Energy Engineers, Celtic Energy, Environmental Building Strategies, Performance Systems Development, SBW Consulting, SCIenergy, Sustainable Real Estate Solutions, TRC Energy Services, and Institute for Building Technology and Safety.
These firms are now authorized to conduct third-party review for projects that were originated by Credentialed Project Developers. If these projects comply with ICP protocols, the Quality Assurance Provider can certify them as an Investor Ready Energy EfficiencyTM (IREE) project, which indicates the project has undergone a standardized and independent technical review process. The IREE logo also assures building owners and investors of all types that the underlying engineering fundamentals of a project are sound and that predicted returns have been calculated correctly.
For building owners, this translates to confidence that projects will deliver projected savings. For investors, standardized projects and documentation enable efficient due diligence, faster underwriting, and more reliable investment returns.
Creating a true energy efficiency marketplace
With the ICP system and provider network now in place, ICP looks forward to an ever increasing deal flow of Investor Ready Energy EfficiencyTM projects in the marketplace. This standardization of projects opens up a pathway for the aggregation of energy efficiency projects for institutional investors and secondary markets, where assets can be purchased from somebody other than the initial issuer of the asset.
ICP's goal is to accelerate the development of a global energy efficiency market by standardizing how retrofit projects are developed and energy savings are calculated. We want to transform energy efficiency from complex one-off projects to a true marketplace where projects can be underwritten with confidence by building owners, investors, and utilities, and eventually by secondary markets. ICP looks forward to supporting our growing network of credentialed providers to streamline the marketplace and make this vision a reality.