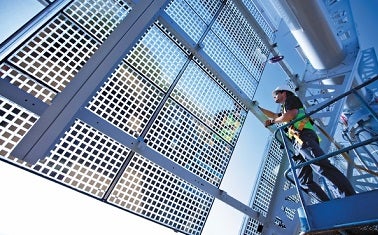 Business-friendly clean energy policies in North Carolina continue to support the success of clean energy companies – boosting job growth and economic development.
In the past 30 days alone, three corporate announcements illustrate the power of the state's Renewable Energy Portfolio Standard, which requires utilities to expand their use of renewable energy and energy efficiency, and North Carolina's renewable energy tax credit, which rewards companies for investing in clean energy.
Strata Solar
Strata Solar announced it has invested $1 billion in North Carolina solar energy, including 65 solar facilities in 40 counties, and employed 2,000 workers during the past five years.
The Chapel Hill-based company has the attention of Governor Pat McCrory, who praised its investment:
Solar energy is a big part of North Carolina's all-of-the-above energy strategy, and we thank Strata Solar for its impressive investment in our state. North Carolina is a national leader in solar energy, and companies like Strata Solar have played a big role in our past and will continue to do so in the future."
Cree
Cree unveiled another generation of light bulbs that are more affordable and provide superior performance to incandescent light bulbs. Continued decreases in the cost of Cree light bulbs will encourage widespread adoption of LED lighting technology. The Durham-based company has over 2,500 employees in North Carolina.[Tweet "Cheers to @StrataSolar, @Cree, and @Alevogroup for helping bring clean energy jobs to North Carolina http://ow.ly/DWlDt "]
Alevo
Alevo, a Swiss company, announced it will convert a former Phillip Morris cigarette plant in Concord into a battery storage manufacturing facility that will create thousands of new jobs.
Alevo says its battery technology will allow utilities to store large amounts of renewable energy for times when it is needed, like during periods of peak energy demand or blackouts. Having this back-up energy available can help avoid the need to construct new fossil fuel plants.
Governor McCrory also praised this announcement:
It's great to welcome this exciting and innovative company – along with the new jobs – to North Carolina. Not only will these batteries reduce waste and inefficiencies, but they will also help lower the cost of energy for consumers. The energy technology sector is a growing part of our economy that employs thousands in North Carolina."
Let's give credit to state decision makers and elected officials for creating the renewable energy portfolio standard and tax credit.
Although modest in scope, these policies send important signals to the marketplace and show that small policy investments can generate significant returns in jobs and economic development.
Let's keep both policies on the books to continue to attract companies and jobs to North Carolina.