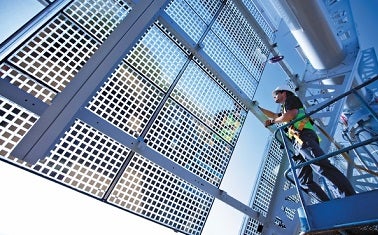 For those of us (and all of you) who've been urging the government to implement meaningful climate policy, the release yesterday of a plan to cut carbon emissions from power plants has been a long time coming. But it finally came.
The U.S. Environmental Protection Agency's proposed carbon pollution rule for existing fossil-fueled power plants – also known as the Clean Power Plan – are a huge win for our climate.
We also think it could go down in history as the tipping point in our nation's transition to a clean energy economy. Here's why:
Old, dirty power plants will be retired
The nation's fleet of coal-fired power plants is the single largest source of carbon pollution in the U.S. and one of the largest in the world. Placing carbon regulations on this source of electricity for the first time in history will transform our energy system.
Utilities have acknowledged that it doesn't make economic sense to pour money into retrofitting and retaining older, less-reliable coal-fired power plants when they need to focus investments on newer and more reliable plants.
This means that many of the most highly-polluting coal-fired power plants that provide electricity to our homes and businesses today will be retired. It presents a unique opportunity for clean energy solutions to fill the gap in generating capacity.
Increasing our use of homegrown, renewable power sources and investing in proven tools such as energy efficiency, smart grids, and demand response (which compensates electricity customers for conserving energy) will help fill this gap while reducing our reliance on fossil fuels that pollute the environment and contribute to climate change.
States will lead the way
EPA's approach provides clear guidance for what limits and metrics must be met, but leaves states the flexibility to design solutions to meet those requirements as they see fit. This will encourage all states (even those which do not embrace the climate challenge) to look at clean energy technology as an attractive option when they seek to comply with the law.
Federal limits on carbon pollution from existing power plants are exactly the clarity states need to lead us to clean, reliable and affordable energy for all Americans – now and in the future.
Entrepreneurs, investors ready to jump in
What's more, the new EPA plan – once it's final – will give entrepreneurs, corporations, and venture capitalists the market signal they need to go full steam ahead with low-carbon innovations. It may be one of the largest market opportunities in history to drive the development and implementation of clean energy on a national level.
At Environmental Defense Fund, we're right in the middle of many of these promising solutions, working with state legislators and regulators to clear outdated rules that mire us in the past and discourage innovators.
Paving the way for a cleaner, healthier future
We're working with financial institutions to develop new funding opportunities for clean energy investments that will help raise the estimated $10.5 trillion needed over the next two decades to transition our world to a clean energy economy.
We're working with energy research pioneer Pecan Street Inc. in Austin, TX to test customer energy management solutions such as rooftop solar, home energy storage, learning thermostats, and time-of-use energy pricing (which incentivizes people to use electricity during periods of low, or "off-peak", energy demand).
And we're pushing to make energy efficiency a cornerstone of America's energy policy.
It may not be as sexy as fuel cells and solar panels, but building a more efficient energy system — from power plants to transmission lines to homes and buildings — is the most affordable and cleanest path forward.
The United States is expected to spend about $2 trillion over the next two decades to replace our outdated electric infrastructure. These new regulations are a step in the right direction toward ensuring that these investments are spent on our future and not entrenching us in our past.
EPA's proposed rule means good jobs, economic development, and a healthier planet.
And as a pioneer at the forefront of this movement, EDF is determined to make sure we stay on track.
This commentary originally appeared on our EDF Voices blog.