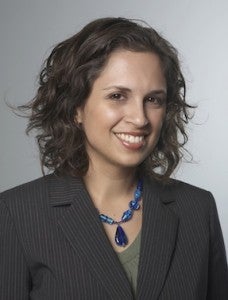 Last week, the California Public Utility Commission (CPUC) finalized an important decision for Southern California's energy supply following the closure of the San Onofre Nuclear Generating Station (SONGS). The plan emphasizes increased reliance on clean energy in this part of the state – an important step towards a fully realized low-carbon future.
The decision authorized San Diego Gas and Electric and Southern California Edison to procure at least 550 megawatts (MW) of 'preferred resources,' which include renewable energy, demand response (a tool that's used by utilities to reward people who use less electricity during times of "critical," peak electricity demand), energy efficiency, at least 50 MW of energy storage, and up to 1,000 MW of these resources altogether.
That's a major step forward, as utilities across the country traditionally rely on large fossil fuel plants to meet regional demand.
However, the CPUC also authorized the procurement of 1,000 MW of power from natural gas generation, demonstrating that Southern California still has a ways to go to reach its clean energy potential.
In the proposed decision last week, the CPUC recognized the need for a diverse and flexible portfolio of energy tools and resources. By emphasizing the potential of demand-side energy resources to meet Southern California's reliability needs, the CPUC has essentially launched a new era in the state's transition to a cleaner, more resilient energy future.
The CPUC should be commended for including 'preferred resources' (such as renewable power and energy efficiency) in its decision, and for recognizing the important role demand response resources can play to meet California's energy needs following the loss of SONGS. Going forward, the CPUC and the utilities should go one step further by seeking to expand and maximize the role of demand response policies – which rely on people, not power plants, to meet electrical demand – including voluntary time-of-use (TOU) pricing in securing the state's energy future.
Time of use rates, for example, put power in the hands of the customers to determine whether power plants are needed by pricing electricity based on the time of day it is used.  By linking awareness of the cost of energy with smart displays and thermostats, these rates can make a big difference in the need for power plants – and lower your bills, one power plant at a time.  As EDF described in our comments on the proposed decision, if 20 percent of Southern California Edison's ratepayers adopted voluntary TOU, peak demand would fall by almost 630 megawatts ("MW"), about a third of SONGS capacity.
In fact, if half of Southern California Edison's residential ratepayers adopted a voluntary TOU electricity pricing structure, this could replace two-thirds of the SONGS' lost capacity, saving $357 million per year. By including increasing demand response resources, such as TOU, in the CPUC's long-term plans, the state can avoid being locked into environmentally risky – and expensive – fossil fuels.
By replacing a chunk of capacity from SONGS with renewable energy, energy storage, demand response, and other smart energy resources, the CPUC highlights an important priority for the state in the coming decades. This should be the beginning, not the end, of Southern California's push to adopt preferred resources and diversify its energy mix in order to usher in a clean, sustainable, and healthy future.
This commentary originally appeared on our California Dream 2.0 blog.