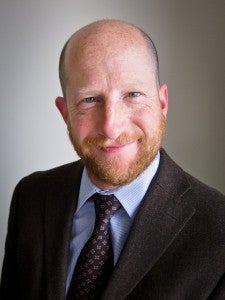 This commentary was originally posted on the EDF California Dream 2.0 Blog.
Californians are poised for a more functional, data-driven model for setting the prices people pay for electricity.  The new model will make the massive differences in costs of providing electricity during the course of a typical day more evident to us as energy users, thereby inspiring more efficient use of electricity resources.
The California Public Utilities Commission (CPUC) started a rulemaking to examine if the current rate structure for residential energy users is fair and equitable across customer classes and if it:
supports statewide-energy goals;
facilitating technologies that enable customers to better manage their usage and bills;
enables conservation and efficiency on the customer side of the meter; and
increases the reliance on non-fossil based generation to reduce overall greenhouse gas emissions.
We know already that the short answer is "no", so CPUC is eyeing a transition to time variant ("dynamic") rates.  According to Pacific Gas & Electric (PG&E), with time variant, or what is often referred to as "time-of-use", pricing – rates "will be higher during summer weekday afternoons when electric demand is higher, typically noon to 6 p.m., May through October. In return you'll pay lower rates at all other times. This means that when you use energy is just as important as how much you use." 
EDF's Energy team has been, and will continue to be, closely involved in the CPUC's rulemaking, which will examine several facets of the current system.  EDF has also been involved in the related smart grid proceedings, such as the deployment of smart grid infrastructure – which provides the ability to both measure energy use in real time and inform customers about the costs (and environmental impacts) of their choices to use electricity at different times of the day.  This Advanced Metering Infrastructure (AMI) enables a smoother transition to dynamic rates for residential consumers.
EDF is very encouraged that the CPUC is considering  time variant pricing because it will help consumers to be more thoughtful about their energy usage, particularly at times when demand is peaking and pushing electricity supply sources to their limits.  This type of rate structure can encourage conservation and reduce peak demand while providing customers with more choices that can ultimately lower their monthly bills.  For example, allowing consumers to see how much they can save on their electric bills by reducing their energy use during peak hours will encourage a shift of energy-intensive activities, such as washing and drying clothing and dishes, to off-peak (and less expensive) times of the day. 
Because a dynamic pricing system will alleviate pressure on the electric grid during peak demand, it will also lead to a more stable, less expensive energy system that is increasingly resilient to extreme weather events.  The economic motivation should also help to create an easy way for consumers to make decisions more efficiently, thereby lowering their electric bills and shrinking their environmental footprints.   
Futhermore, dynamic pricing can help integrate renewables and electric vehicles into the electric grid by allowing utilities to respond to price signals more effectively.  For example, time-of-use rates support electric vehicle charging at times when grid resources aren't strained, such as late at night or early in the morning when most people are sleeping. 
This new approach will facilitate conservation and energy efficiency, as well as an increase in the use of clean energy sources that avoid harmful greenhouse gas and urban air pollution.   If adopted, the dynamic pricing model can be a common sense approach to saving energy and money, while promoting energy efficiency and a smarter, "greener," electric grid country-wide.