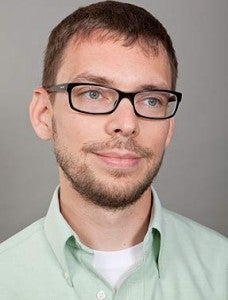 The Environmental Protection Agency recently released its draft inventory of annual U.S. greenhouse gas emissions. Reporting 2012 data, the inventory estimates methane emissions coming from natural gas and petroleum systems at around 7.6 million metric tons – that's enough natural gas to provide energy to over 7 million homes annually. This new estimate when compared with last year's report, which estimates emissions for the 2011 calendar year, shows overall methane emissions from natural gas and petroleum systems are 1.2 percent lower. Although this seems like good news, the new data is no cause for complacency, as it's important to understand the cause of the changes which requires closer examination.
The draft inventory introduces some new methodological changes that reduce estimated emissions from previous years. The primary change was driven by the way EPA estimates emissions from gas well completions and workovers, the steps that follow hydraulic fracturing and clear liquids and sand from the well before production begins.
EPA's previous calculation method first estimated the potential emissions from all well completions and workovers, assuming no emission controls were used, and then calculated actual emissions by subtracting estimated reductions resulting from compliance with state air regulations and from companies voluntarily participating in EPA's Natural Gas STAR Program. The new method evolves the calculation to improve accuracy, using data from EPA's mandatory GHG Reporting Program, to directly estimate emissions from wells that do not control emissions and those that utilize some combination of control technologies (which will become mandatory in 2015 for most natural gas wells). Although the Reporting Program data better accounts for emission reductions from individual wells, EPA's method for determining the number of overall well completions likely underrepresents total emissions from this source.
Co-producing wells: an overlooked emission source?
Another key issue is the way EPA estimates emissions from completions of oil-producing wells. Hydraulic fracturing is increasingly being used to develop new shale oil resources. Often times, depending on the geology, shale resources can either be explored for oil or natural gas. Given today's fuel prices, market forces are driving more onshore shale oil development. However, the inventory continues to base its emission estimates for these oil wells on data from the mid '90s pertaining to conventional, non-fractured oil wells. Several data sources–including the GHG Reporting Program, the UT Study, and the Stanford Novim study— suggest that hydraulically fractured oil well completions have emissions more than a 100 times higher than the current estimate for conventional oil wells.
Fortunately, the same techniques that will soon be required to control completion emissions from natural gas wells can also be applied to many hydraulically fractured oil-producing wells (which we call "co-producing" wells, because they frequently produce both gas and liquids). In a white paper, we summarize the data we have collected on emissions from oil-producing well completions, and what they tell us about the potential to cost-effectively reduce emissions from these wells. (Further reading: EDF oil well completion analysis, memorandum on oil and gas well completions, analysis of effectiveness of initial production costs,  analysis on co-producing wells)
Good data, better outcomes
EPA's Greenhouse Gas Inventory is a great tool for improving our understanding of the impact human activity has on climate change, and it underscores that there is an urgent need to mitigate methane emissions from the oil and gas sector. At the same time, it is important that the inventory appropriately characterizes all of the significant sources of methane from this sector. Accordingly, EDF has submitted comments asking EPA to include estimated emissions from oil well completions with hydraulic fracturing based on recent data such as the GHG Reporting Program, the UT study, and our analysis of well production data. Because drilling activity has shifted more and more towards oil-producing formations, we estimate that emissions from oil well completions are similar in scale to gas well completions.
It's also critical that EPA regulations addressing emissions from the oil and gas sector keep up with our improved understanding of the methane inventory. Consistent with our findings on emissions from co-producing well completions, we've encouraged EPA to extend proven emission controls for well completions to oil and condensate-producing wells. These wells are largely unaddressed under EPA's current New Source Performance Standards for the oil and gas sector, which only require "green completions" for wells that are drilled for the purpose of producing natural gas (read the UT study FAQ for more detail).
Reducing methane emissions from the oil and gas sector is critical to protecting human health and the environment from climate change, and deep reductions in methane emissions are necessary both to slow the near-term rate of climate change and to ensure that the use of natural gas in lieu of other fossil fuels yields net climate benefits.  Data and cost-effective technologies needed to secure these urgently-needed emission reductions are available and it is imperative that we deploy them swiftly.
We've submitted comments to EPA to provide our suggestions and hope others will join us, as EPA is accepting comments on the draft inventory until March 26, 2014.
Tomás Carbonell and Peter Zalzal contributed to this post.