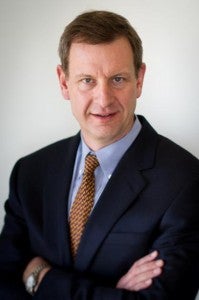 Two weeks ago, State Senator Kevin de León introduced a bill to establish the first "Green Bank" in California, a bold proposal that would unleash low-cost financing opportunities for clean energy projects throughout the Golden State.
I recently had the opportunity to testify at a hearing on the bill to discuss the best practices for green banks across the country and how the program would work in California.
First, a bit more on Green Banks:
At its core, the program is a clean energy finance bank set up by the state, designed to enable increased investment in clean energy projects and companies by working closely with the private sector to remove financial or structural barriers.   The goal is simple: increase the amount of clean energy at a low-cost and encourage private investment by reducing the overall risk of clean energy projects.
While the concept is new to California, Green Banks have already taken root in other states. Connecticut established the first program in 2012, New York's version launched a few weeks ago, and Hawaii is expected to come online this summer.
All three Green Banks plan to use limited amounts of public capital to induce substantial private investment.  In many cases, the public capital is expected to be quickly recycled as the investments are securitized or otherwise sold to private investors.
Each of the programs has hired a team with broad experience in both the public and private sectors.  The banks each maintain strong public oversight but also have the ability to contract quickly and efficiently with private investors.
As Dan Adler, Managing Director of CalCEF and President of CalCEF Ventures testified, a Green bank should use the market discipline of requiring private investment alongside any public dollars in order to insure market discipline."
At the hearing, Bryan Garcia, President and CEO of Connecticut's green bank, described two transactions they used to increase investment in solar for homeowners and energy efficiency for businesses.  The first was a solar investment fund that used a small amount of public capital to attract funding from local banks and other investors.  In exchange, the private investors agreed to work closely with local installers to fund projects for Connecticut homeowners that might not otherwise qualify for funding.
The second transaction was a set of loans to commercial properties for energy efficiency retrofits.  The loans were secured with property tax assessments in a structure known as Property Assessed Clean Energy, or PACE, and are in the process of being sold to a private investor which will allow the bank to quickly recycle their capital.
Twelve stakeholders in all – from the public and private sectors – testified how a California Green Bank could meaningfully increase private clean energy investment in the state.  We look forward to working with Senators de León and Jim Beall to develop a successful Green Bank for California – and one that will be the envy of other states.
This commentary originally appeared on our California Dream 2.0 blog.