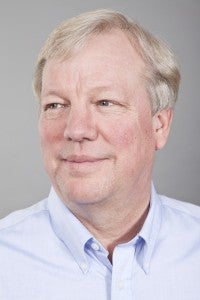 This commentary was originally posted on the EDF Texas Clean Air Matters Blog.
An erroneous and misleading opinion piece by Kathleen Hartnett White with the Texas Public Policy Foundation, ran in Sunday's The Austin American-Statesman. In the article, White misrepresents several important details from a 4-year old EDF report that was prepared by Dr. Al Armendariz, a former Regional Administrator of the Environmental Protection Agency. The report catalogued emissions from oil and gas production in the Barnett Shale area. Her purported facts about the study findings are just plain wrong.
First, she claims that the report concluded that ozone precursor emissions from Barnett Shale production are twice as large as all mobile source emissions in the area. In fact, the report concluded that peak Barnett Shale emissions, while significant, were roughly comparable to emissions from cars and trucks (see press release accompanying the report).
White then claims that Dr. Armendariz's study considered methane to be an ozone precursor, contrary to what is clearly stated in the report at p. 8. While it is true that methane does form ozone, albeit slowly, the report states "[m]ethane and ethane are specifically excluded from the definition of VOC" (volatile organic compounds). Thus, the report excluded methane from the comparison to mobile emissions of ozone precursors.
It is unclear if the author even read Dr. Armendariz's work, which was not computer modeling, as she claims. Rather, it was an emissions "inventory," a catalog of the air pollutant emissions from oil/gas sources in the Barnett Shale area, constructed using established engineering practices and industry-backed data sources. The core pieces of information for the inventory were oil/gas production data that are available for every county in Texas from databases at the Texas Railroad Commission. Dr. Armendariz's resulting emissions estimates were in reasonable agreement with estimates issued by the Texas Commission on Environmental Quality later in 2009 (10-20% difference).
You can't make a strong case when you get facts wrong. And, it is irresponsible for White to make her case by manipulating science, while cynically blaming government bodies of committing the same sin.
It's time we all get the facts right and use science to expose truths, not veil our own agenda. For our part, EDF is working with leading academic researchers and industry leaders to conduct scientifically rigorous measurements of emissions from natural gas production. Leaks that occur during production (as well as distribution and use) stand to significantly undermine the potential of natural gas as a lower carbon energy source.