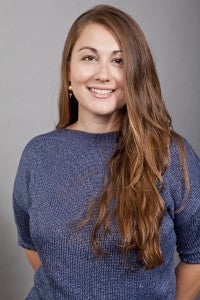 As we continue to reflect on Superstorm Sandy and its devastating aftermath, it is encouraging to point out how smart technologies can aid in lessening the impacts. While a smart grid will not prevent massive natural disasters from wreaking havoc on communities causing power outages and destruction, it can help lessen the consequences and quicken recovery.
My colleague Miriam Horn wrote a piece earlier this week and said, "We're already seeing proof these [smart grid] investments can reduce recovery time, keep crews and customers safer, and save lots of money. Thanks in part to federal stimulus grants, a number of utilities are embedding sensors, communications and controls across their networks. On the power lines that it has helped prevent cascading disasters like the one that knocked out power to 55 million people in 2003, when a single Ohio tree fell on a power line. Automated systems can detect a fault, cordon it off and reroute power flow around it."
Furthermore she states that "digital smart meters, capable of two-way communications, have also proved their worth: providing utilities real-time, granular visibility into their networks, without resorting to (often failing) phones or trucks dispatched on wild goose chases.  Programmed to send a "last gasp" signal when they lose power, those meters have enabled rapid diagnostics – pinpointing exactly which homes or blocks were out, where the break had occurred – and expedited repairs."
In the DC area, "when the storm struck Monday, Pepco, the utility serving the nation's capital and its Maryland suburbs, began getting wireless signals from smart meters on its network registering where individual customers had lost power, said Marcus Beal, senior project manager for Pepco's smart meter program. One of the first movers to install smart meters, Pepco has 725,000 in place and had activated 425,000 of them before the storm struck. Instead of relying solely on customers to call in outage information on specific neighborhoods, Pepco dispatchers can track damage based on smart meter signals that are automatically linked into the utility's outage map, guiding priorities for deploying repair crews, Beal said. As repairs proceed, the utility is also able to "ping" meters remotely to verify where and when power has been restored. 'They certainly improve recovery time,' Beal said, 'without a doubt. They help to improve the efficiency of the restoration.'"
Here in Texas, we are prone to two main types of extreme weather conditions: hurricanes on the coast and tornados on the plains. Over the past few years we have witnessed the increased intensity of both in Texas and across the US. In 2008, When Hurricane Ike struck Houston as a Category 4, nearly 99 percent of residents lost power, which is about 2 million people.  After 13 days one-quarter of the residents of the fourth-largest U.S. city still did not have electricity.
In 2010, CenterPoint Energy, the utility in the area, began rolling out smart grid updates and said that future hurricane-related electric power outages should be shorter because of smart meters and other grid improvements. In comments filed by the City of Houston to the Public Utility Commission (PUC), a Task Force Report assembled after Ike identified the installation of intelligent grid technology as the 'best return-on-investment to improve grid resilience and enable storm recovery system-wide'.  Therefore, the Task Force recommended the acceleration of CenterPoint's intelligent grid deployment in the Houston area. A more intelligent electric grid, combined with smart meter technology, improves reliability by enabling automated self-healing of the grid, which results in fewer outages and faster restoration times for customers. This is crucial for public safety along the Texas Gulf Coast, and in the Houston area, specifically.
For other non-coastal areas in "Tornado Alley" Texas, cyclones can be truly terrifying and unpredictable, like the tornadoes that swept through the Dallas area in April of this year.  While images of tractor trailers and school buses being lifted and thrown like toys are scary, Texans can at least be encouraged by the example of Alabama Power, "which was slammed in April 2011 by 30 tornadoes across 70 miles with winds up to 190 mph. The twisters left 400,000 without power and thousands of poles, wires and substations damaged or destroyed. But by using its 1.4m smart meters to locate the outages and prioritize repairs, the utility restored all of its customers within a week. It also drives 4 million fewer miles each year."
Across the country, smart meters and grid technologies are being installed, providing more reliability and efficiency in the event of disasters and during normal operations. The Federal Energy Regulatory Commission estimates the percentage of meters in the United States using the new digital technologies increased from 6.5 percent in 2009 to between 13 and 18 percent last year. The IHS consulting firm projects that, by the end of this year, one-third of all meters in North America will be advanced smart versions with two-way communications capability.
Luckily, Texas has 1 million smart meters already installed and is well on its way to 7 million by 2013.
With novel ways of planning, new technologies and innovative infrastructure – from the potential of microgrids enabling community self-sustainability by disconnecting from damaged main grids, and distributed renewable generation letting consumers power back up, to electric vehicles allowing people to avoid the long gas lines and shortages – the future can allow us to be more resilient in the face of catastrophe.