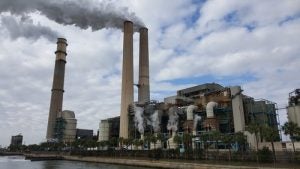 The Environmental Protection Agency will file a legal brief today defending its decision to dismantle the Clean Power Plan and replace it with the harmful and cynically misnamed Affordable Clean Energy (ACE) rule.
But nothing EPA says can alter the fact that ACE is destructive, costly, and unlawful. EPA projects that ACE will reduce power sector emissions by a mere 0.7 percent by 2030, and will increase pollution at nearly one in five of the nation's coal plants, two-thirds of which are located in minority and low-income communities.
In the face of a growing and ever-perilous climate crisis calling for meaningful action, we expect EPA will claim the Clean Air Act does not permit the agency to do more to reduce emissions from the nation's largest industrial source of carbon pollution. This claim severely distorts the statutory requirements.
EDF filed suit last summer as part of a broad coalition of states, cities, other health and environmental advocates, power companies, and clean energy trade associations. In April, the coalition filed legal briefs showing that EPA has ample authority — and a clear obligation — under the Clean Air Act to require meaningful reduction of carbon pollution from power plants. These briefs collectively demonstrate that EPA's repeal of the Clean Power Plan is based on a gross misreading of the Clean Air Act, and the agency's replacement rule, premised on the same misreading, fails to live up to the statutory command that power plants use the "best system of emission reduction" to limit their carbon pollution.
Here are the key arguments we've made against the Clean Power Plan rollback and ACE.