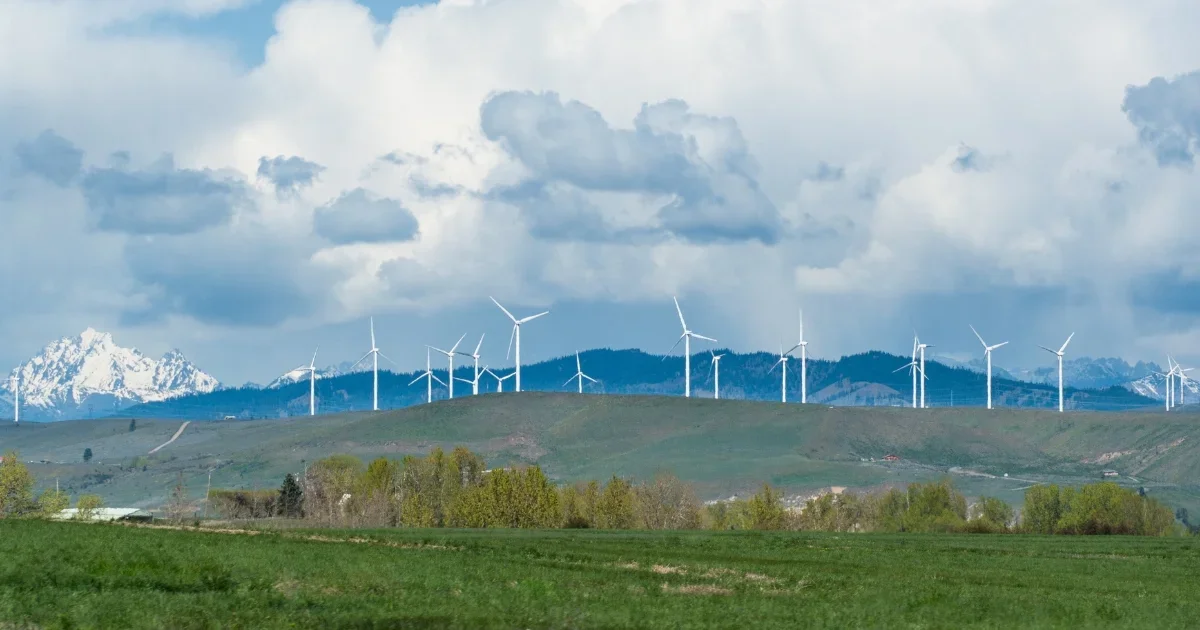 This blog was authored by Delia Novak, Western States Climate Policy Intern, U.S. Region.
Since the launch of Washington's cap-and-invest program in January, the state has raised over $850 million in revenue through two consecutive, sold-out auctions under the program. These cap-and-invest auctions provide critical funding for the clean energy and climate resilience projects that will lock in a swift transition to a healthier, safer climate future — with at least 35% of funding used to benefit communities that are overburdened by air pollution and who will be impacted first and worst by the climate crisis if we fail to act.
Last month, Governor Inslee signed Washington's final budget for 2023-2025, which will make use of a whopping $2 billion in funding from the Climate Commitment Act (CCA), with highlights including $138 million for electric vehicle charging infrastructure, $123 million for solar and storage projects, $120 million for zero emission medium and heavy-duty vehicles, and $163 million for home electrification rebates. By making decarbonization more affordable and slashing climate-warming emissions, this funding is already an impressive indication of the opportunities and investment that the cap-and-invest proceeds will deliver to communities across Washington.
But Washington's climate investments are just getting started. In the meantime, we can look to California's decade of climate investments to understand the important benefits that Washington's cap-and-invest program can provide for its communities.
A decade of investments in California
While Washington is just beginning to realize the revenue benefits from its new cap-and-invest program, California is also at a milestone: 2023 marks a decade since the launch of the Golden State's cap-and-trade program. The use of revenue in California to invest in vulnerable communities, finance further decarbonization, and spur climate innovation shows the promising future for similar investments in Washington.
To date, the California program has raised a formidable $9.3 billion in funding for California Climate Investments programs that improve the state's economy, environment, and public health. 73% of that revenue has been implemented in programs that directly benefit disadvantaged priority populations by improving air quality, providing employment opportunities and increasing access to sustainable transportation. Additionally, those investments are expected to provide a critical reduction of 97.1 million metric tons of carbon dioxide equivalent in greenhouse gas emissions — comparable to cutting a years-worth of emissions from 26 coal-fired power plants.
Examples from California
As a refresher, cap-and-invest programs like Washington's and California's reduce pollution by setting a binding, declining limit on emissions across an economy. As that limit declines, businesses regulated under the program must either reduce their pollution or pay for it by purchasing a limited number of emissions allowances in state auctions. The revenue from those auctions is then invested into programs and projects that will cut climate pollution, build climate resilience and improve air quality — prioritizing the vulnerable communities who experience the greatest impacts.
California's success bodes well for the future of Washington's nascent cap-and-invest system. Here are a few exciting examples of how California has chosen to spend its carbon pricing revenue that could be of interest to ecosystems, cities, neighborhoods and businesses across Washington:
What Washington can look forward to
Over the lifetime of California's cap-and-trade program, projects like these have saved 560 billion gallons of water, reduced 72 billion vehicle miles traveled, and generated 3.6 billion KWH of renewable energy — enough renewable energy to power almost half a million homes for a year. They've enabled the planting of over 200,000 new urban trees, the creation of over 21,000 new jobs, and the development of over 10,000 new affordable housing units.
The impact of the revenue generated by California's emissions trading system shows just how much Washington is poised to benefit from its own program and the state's budget is an exciting reflection of the promise of the CCA. As profits from the cap-and-invest system continue to grow, so will the benefits to the lands and livelihoods of Washington's communities.