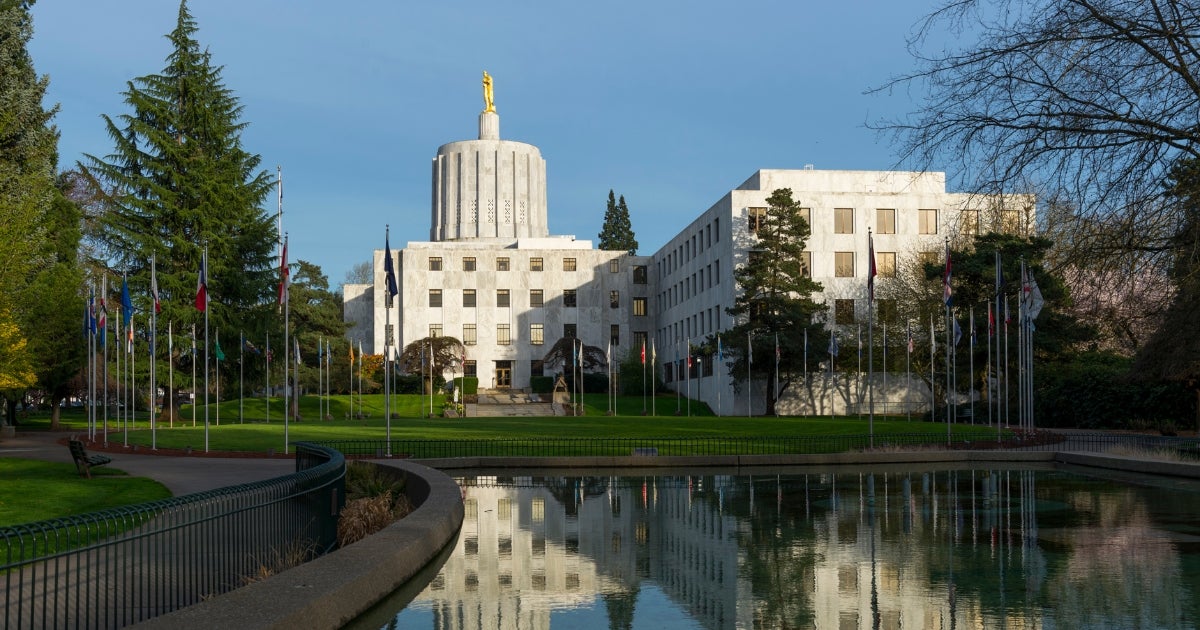 For the past six weeks, Oregon's legislative session has been held hostage. On May 3, a small group of state Senators fled the Capitol instead of fulfilling their core responsibility as elected officials: to represent their constituents by casting votes in the legislative process. Yesterday, those legislators finally returned to the Capitol—but with only ten days left in the legislative session, Oregon's continued climate progress is at risk.
By boycotting the legislative session, these obstructionist lawmakers halted the basic functioning of government by denying the Legislature "quorum," a Constitutional requirement that two-thirds of all members be present to hold a vote. This walkout tactic has been used to block climate action in the past, and we cannot let it be used again to delay our progress towards a healthier, safer climate future.
One bill that currently hangs in the balance is HB 3409, a Climate Resilience Package that would set some of the most ambitious climate targets in the nation, aligned with what the latest climate science tells us is necessary to reach a safer, more stable climate. The update is long overdue, as it would be the first time Oregon has adjusted its climate targets in over 15 years.
The Climate Resilience Package arrives at a critical time for Oregon's climate fight. The state is facing accelerating threats from climate change-fueled wildfires, heatwaves, and dangerous, erratic weather conditions – threats underscored by the latest global assessment from the Intergovernmental Panel on Climate Change (IPCC). At the same time, Oregon has more opportunity than ever before to deliver rapid cuts in climate pollution, thanks to the $369 billion dollars in climate and clean energy investments that are part of the federal Inflation Reduction Act.
We cannot accept another moment of delay. Oregon state lawmakers must pass the Climate Resilience package and strengthen Oregon's climate goals to cut climate pollution at least 45% by 2030, at least 70% by 2040 and at least 95% by 2050, all below 1990 levels.
Why is it critical for Oregon to update its climate targets?
Oregon's current climate goals were set in statute way back in 2007. In the 15 years since, our understanding of the climate crisis and the need for urgent action have changed significantly. According to the latest IPCC report, the planet has already warmed 1.1 degrees Celsius since pre-industrial times. On our current path, we are heading toward far more dangerous and destructive climate damages—from widespread droughts to severe storms. According to the IPCC, our ability to limit warming to safer levels largely depends on the level of emissions reductions that we can lock in this decade, and the reductions in cumulative emissions we can achieve on the pathway to net-zero. The bottom line: All pathways to a more stable climate involve rapid, deep and swift greenhouse gas emissions reductions in all sectors this decade.
With less than a decade remaining to cut our global emissions in half, it is critical that Oregon's climate goals chart a course that reflects the best available climate science. By passing the Climate Resilience Package, legislators can increase the ambition of the state's 2050 goal while also creating new 2030 and 2040 targets that can set the pace for pollution cuts in the near-term. These swift near-term reductions are critical, both for stabilizing the climate and because they can offer immediate health benefits for communities breathing polluted air.
How does Oregon's climate progress stack up?
Oregon has made significant progress in reducing emissions so far. Oregon's Climate Protection Program makes the state only the third in the nation to place a declining, enforceable limit on climate pollution from transportation and natural gas fuel usage. And Oregon's clean electricity standard has one of the fastest timelines for eliminating power sector emissions in the country, requiring retail electricity companies and providers to reduce their greenhouse gas emissions 80% below baseline levels by 2030, 90% by 2035 and 100% by 2040.
But Oregon will need to achieve even deeper, faster cuts in climate pollution to make the Climate Resilience Package's proposed climate targets a reality. Two recent modeling efforts conducted by Oregon Global Warming Commission and Energy Innovation's Oregon Energy Policy Simulator suggest that Oregon will fall short of securing the emissions reductions needed to achieve the updated climate targets without additional climate action. Such a shortfall would be damaging for Oregon communities, especially for communities that face a disproportionate burden of climate impacts like worsening wildfires, heat waves, drought and other extreme weather events. The Climate Resilience Package's updated climate targets are a huge step forward—but without accelerated policies and programs to match, Oregon will not be on track to achieve them.
These modeling efforts also show that emissions reduction pathways consistent with meeting the Climate Resilience Package's accelerated 2030 climate target are achievable. The Oregon Global Warming Commission's modeling found that Oregon can cut emissions 45% from 1990 levels by 2030 with additional climate action, and that those reductions would create substantial net benefits for public health and the economy.
The essential next step: Pairing ambitious state goals with requirements to cut climate pollution.
Passing the Climate Resilience Package would make Oregon one of the states with the most ambitious climate goals in the nation, a huge step toward bringing Oregon's climate ambition in line with the best available science. But after the Climate Resilience Package is passed and the state's climate goals are updated, Oregon's leaders must build on their progress by pairing the updated, science-based goals with enforceable policies that can lock in the quantifiable reductions in dangerous climate pollution necessary to meet them. Securing updated goals by passing the Climate Resilience Package is a critical first step, especially because the legislation also provides nearly $100 million in funding climate action and community resilience, which will enable the state to leverage even more federal funding.
After the climate goals are updated, we need the greatest possible certainty that they will be achieved. We can't let walkouts and other delay tactics block or water down climate action, and state leaders must continue to seek opportunities to deliver on Oregon's updated goals. Across the country, states are stepping up to pair ambitious climate targets with requirements that will make those targets a reality. There are currently nine U.S. states with economy-wide climate targets that are binding, meaning that their climate targets are:
Set in law, and;
Require quantifiable emissions reductions at the pace and scale needed to achieve the targets, either by placing direct requirements on polluters in statute or by including a clear directive in law to the state environmental agency to adopt regulations that will secure the required reductions in emissions.
These states have not only passed ambitious climate targets into law, but also ensured that their regulatory agencies have a clear responsibility to require polluters to cut their emissions at the pace and scale needed to achieve the targets. By making their climate targets mandatory, they are providing the greatest possible certainty that their targets will be translated into action and achieved. It's the best approach for driving bold climate action.
With the end of the legislative session rapidly approaching, we cannot accept another moment of delay. Oregon's leaders need to pass the Climate Resilience Package and get the job done to secure the strongest possible climate future for Oregon's communities.