This post was co-authored by EDF Postdoctoral Climate Science Fellow Tianyi Sun
Today Hurricane Laura made landfall in Louisiana as a Category 4 hurricane, causing death and destruction. Louisianans and Texans in its path are now mourning and looking ahead to a long and painful recovery.
Laura had winds up to 150 miles per hour, making it one of the strongest hurricanes on record to ever hit the Gulf Coast in the United States. It tied the record for how quickly it intensified, driving questions about the role of climate change in creating and fueling this monster storm.
A look at the latest science
Scientists have been actively studying how climate change affects hurricanes for decades, and the evidence that it can influence several aspects of hurricanes continues to grow.
Overall, climate change is making these already dangerous weather events even more perilous. They are stronger, wetter, slower, and intensify more rapidly. Major storms are occurring more often and piling on heavier rainfall, and scientists anticipate the strongest storms will continue to increase in frequency. Sea level rise, along with stronger winds, are also worsening storm surges, causing more coastal flooding.
All aspects of hurricanes – from formation to track to strength to damages – can be influenced to some degree by climate change, through warmer waters, more moisture in the atmosphere, changing air patterns, and sea level rise.
For some connections, such as how climate change affects hurricane strength and its damages, the science is simple and robust. For other connections, such as how climate change affects hurricane formation and track, the science is more complicated and nuanced.
Here we break down what we know about how climate change affects four key aspects of hurricanes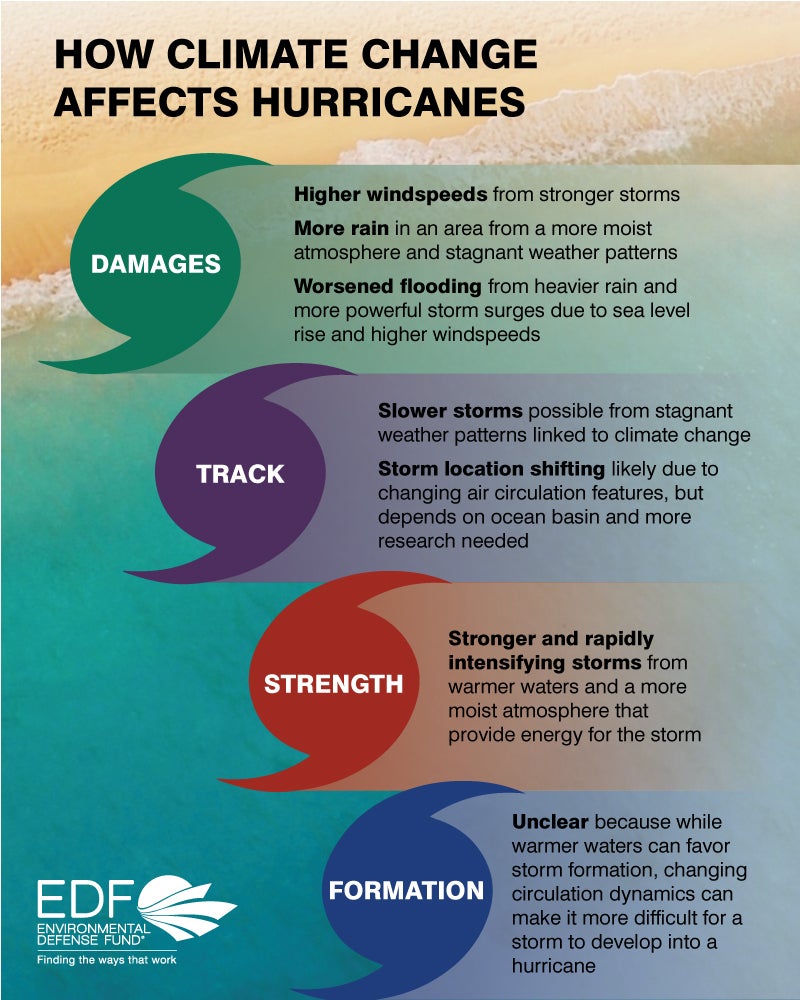 1. Hurricane formation – competing factors at play
Read More »