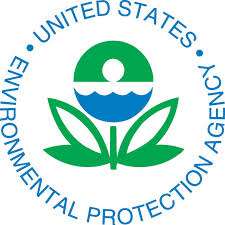 Across Republican and Democratic administrations alike, the Environmental Protection Agency (EPA) has regularly identified and shared with the public a detailed list of the agency's upcoming priority policy actions – safeguards that will help protect the air we breathe and the water we drink, assure the safety of chemicals in everyday products, and provide for proper handling of hazardous wastes.
But the Trump Administration unveiled its first such blueprint last week – and it takes dead aim at fundamental public health and environmental safeguards that are essential to protecting our communities and families. It's an agenda that would lead to more pollution, fewer common sense safeguards, and more asthma attacks and premature deaths in communities across the country.
Here are a few key targets in the Trump Administration's plan to dismantle vital public health and environmental safeguards:
Imperiled: the Clean Power Plan. The blueprint reiterates the Trump Administration's intention to withdraw the Clean Power Plan. The agenda indicates no intent to provide a replacement program to limit dangerous climate pollution from existing power plants – one of America's largest sources of this harmful pollution – despite the growing urgency of climate disruption, and despite three separate Supreme Court decisions underscoring EPA's duty to protect Americans from this harmful pollution. The agenda's justification for rolling back the Clean Power Plan rests on faulty legal reasoning that has been forcefully rejected by legal experts and is at odds with EPA's past practices.
What's at stake? The Clean Power Plan is one of the most significant actions America has ever taken to combat climate change. EPA estimates that when fully implemented, it would prevent up to 3,600 premature deaths and up to 90,000 asthma attacks per year.
Imperiled: limits on carbon pollution from new power plants. The Trump Administration also underscored its plans to end existing limits on carbon pollution from new power plants – an important complement to the Clean Power Plan. Yet again, this announcement includes no intention for a replacement safeguard.
What would be the result? New fossil fuel-fired power plants, which have lifespans in the decades, and emit staggering quantities of carbon pollution over their lifetimes, could be built with needlessly outdated, lower performing technologies.
Imperiled: pollution controls for oil and gas facilities. The Trump Administration's plan also commits EPA to review pollution limits on new oil and gas facilities. These limits include measures for leak detection and repair – measures that save otherwise wasted natural gas, reduce pollution in surrounding communities, and create well-paying jobs. EPA Administrator Scott Pruitt has already taken steps to suspend these protections. His actions meant that more than 18,000 natural gas wells across America were no longer required to fix pollution leaks. While Administrator Pruitt's suspension was recently found unlawful by the U.S. Court of Appeals for the D.C. Circuit, the threat remains that EPA may fully revoke these important safeguards.
Imperiled: protections for Americans from smog. The Trump Administration's plan also highlights Administrator Pruitt's decision to suspend his duty to identify the regions that are failing to meet national air quality standards for ground-level ozone, commonly known as smog. Smog is a dangerous air pollutant linked to premature deaths, asthma attacks, lower birth weight in infants, and serious heart and lung diseases. EPA analysis indicates that Administrator Pruitt's announced one-year suspension alone will lead to as many as 230,000 more asthma attacks among children.
Imperiled: protections for downwind communities from interstate air pollution. EPA has a long-standing responsibility to ensure that upwind facilities are good neighbors and do not discharge pollution that imperils public health in downwind states. The Trump Administration's blueprint recognizes that there are six separate petitions pending before EPA in which downwind states are seeking the agency's assistance to protect themselves against pollution drifting into their communities from dozens of upwind power plants. It is crucial that EPA carry out this responsibility to ensure that all Americans can breathe easier – but the agency is currently failing to act, and its blueprint provides no commitment to act despite clear legal responsibility under our nation's clean air laws.
Changes to underlying EPA transparency protections
At the same time that the Trump Administration's blueprint outlines a host of rollbacks for important pollution controls, it also identifies that the administration will be moving ahead with changes to underlying, fundamental EPA procedures and operational practices.
Here's just one example:
Under review: EPA's open records requirements. Under the Freedom of Information Act, EPA is required to share public records with the public. The Trump Administration's agenda notes that EPA will be updating its own policies for implementation of the agency's requirements under this vital transparency law. During Administrator Pruitt's tenure as Oklahoma Attorney General, he had an extensive, troubling record of stonewalling these types of open records requests.
These changes are just as important to watch carefully, to ensure essential transparency and rigor in the administration's conduct. So far, Administrator Pruitt has given ample reason for concern: shutting the public out of key decisions; refusing to share how he spends his time and with whom he meets; and a long history of intertwined relationships with the industries he's supposed to oversee.
Are more rollbacks possible? President Trump and Administrator Pruitt signal yes
The above summary is hardly complete. The Trump Administration's blueprint also highlights a host of harmful potential rollbacks for important protections for water, hazardous waste, and beyond.
Moreover, this blueprint may not reflect the full scope of future attacks. In other contexts, President Trump and Administrator Pruitt have taken aim at even more EPA protections against air pollution. For instance, President Trump has signaled his willingness to reconsider standards for emissions from cars and trucks – despite their record of saving consumers money, driving auto innovation, and reducing pollution. And Administrator Pruitt's EPA has moved to pause litigation over mercury protections while the agency evaluates its position. (In the past, Pruitt even expressed doubt about mercury pollution's well-established harmful impacts on brain development in kids.)
These risks are critical. But together we can turn back these threats, ensure healthier lives for all Americans, address dangerous climate pollution, and grow our clean energy economy.
Here at EDF we will be working to stop these rollbacks. Please join us, and take action! Click here to let EPA Administrator Scott Pruitt know that you support America's public health and environmental protections.