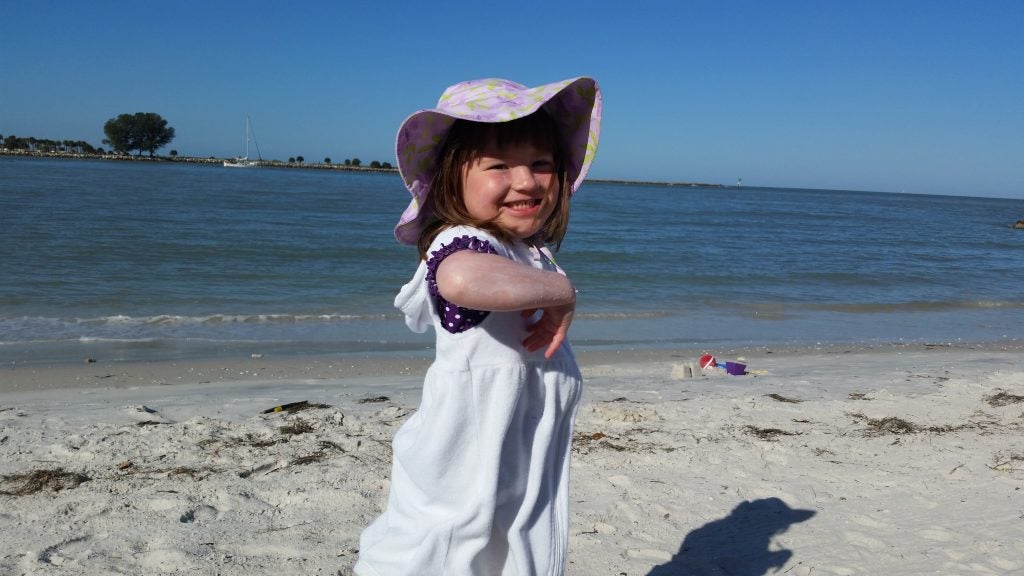 This weekend is Memorial Day – the unofficial start to summer. That means kids across the country – and adults too – are counting down the days until summer vacation.
Whether your plans include going to a beach, visiting a national park, or just letting your kids play outside in the sprinklers, the Environmental Protection Agency (EPA) plays an important role in making your summer healthier and safer – in ways you might not realize.
Here are four examples of how EPA improves summers for all Americans:
Reducing deadly smog
Smog comes from pollution emitted from cars, power plants, and other sources. It can lead to asthma attacks, heart attacks and even deaths.
The summer smog season has already started in most parts of the country. A number of "code orange" days – the terms for days when the air may be too dangerous for some people, like children with asthma and seniors with heart conditions, to be outdoors – have already been issued.
Smog has improved significantly in recent decades, thanks to EPA and state leadership, but air quality in the U.S. continues to be a serious problem that can jeopardize public health and limit many individuals' freedom to spend time outdoors. The American Lung Association estimates that more than a third of Americans live in areas with unhealthy levels of smog.
EPA has worked for decades to reduce smog, most recently when the agency issued new standards for smog in 2015. Once they're in effect, those standards will prevent 230,000 asthma attacks among children every year. That doesn't include the benefits for California, which EPA calculated separately – the smog standards will prevent another 160,000 asthma attacks among children in that state alone.
Unfortunately, smog standards are under attack in Congress. Several bills to delay and fundamentally alter how these and other air pollution standards are set are now moving through the Senate. Additionally, President Trump's proposed budget for 2018 cuts funding for the air monitoring that warns families about "Code Red" and "Code Orange" days – the days when air quality reaches unhealthy levels – by almost one third. 
Safer, cleaner beaches
Many of us look forward to summer for the opportunity to spend time on the beach.
Last year, U.S. beach attendance was almost 360 million (more than the entire U.S. population!).
Unfortunately, beaches can be shut down by pollution – including raw sewage, which can expose swimmers to harmful microorganisms called "pathogens" that can make people sick.
An analysis done by the Natural Resources Defense Council a few years ago looked at water samples from 3,485 coastal U.S. beaches – and found that 10 percent of them were above EPA's benchmark for swimmer safety. The analysis also notes that an estimated 3.5 million people are sickened every year from contact with raw sewage.
EPA – in partnership with states, local governments, and others – works to protect our nation's beaches. The agency enforces laws and administers programs that regulate sources of water pollution at beaches, conducts leading scientific research on pathogens and sets national standards and criteria, funds grants to states and local governments to help protect our beaches, provides information to the public about water quality, and more. This work helps ensure that America's beaches stay safe, clean, and open for visitors.
Here are a few examples of beach monitoring and cleanup grants distributed by EPA:
Lakeview Beach Green Infrastructure Project in the Great Lakes. The City of Lorain, Ohio got a $250,000 grant to construct a "green" stormwater treatment system at the city's Lakeview Park, located on Lake Erie. The new system will reduce the E. coli bacteria in stormwater from being directly discharged into Lake Erie at Lakeview Beach, and will reduce the frequency of bacteria-related beach closures.
President Trump's proposed budget for EPA would eliminate the beach monitoring grants program, among many other things that could impact the health of our nation's beaches.
Cleaning up the air in our national parks
National parks are a popular destination for summer vacationers across the country.
According to the National Park Service, there were over 307 million visits to our national parks last year and those visitors spent $16.9 billion in surrounding communities. This spending supported 295,000 jobs and contributed $32 billion to economic output nationally.
EPA and other agencies monitor visibility at 155 national parks and wilderness areas across the country. Unfortunately, many national parks suffer from haze – a form of pollution – that can tarnish scenic vistas and create health problems for visitors.
EPA's program to reduce haze and other pollution harming our parks has led to measurable improvements in visibility. However, according to the National Parks and Conservation Association, three out of four of our most iconic national parks struggle with unhealthy air, and visitors miss about 50 miles of scenery because of haze.
EPA's work to reduce the pollution affecting our parks is under threat by Administrator Scott Pruitt, who sued EPA over a plan to reduce haze when he was Attorney General of Oklahoma.
Reducing the pollution contributing to climate change
Climate change affects virtually every facet of our lives and can exacerbate all of the problems listed above – more smoggy days, rising sea levels and more pathogens potentially spreading at beaches, and worse haze in our parks.
Extreme summer heat can also cause illness and death, and climate change is increasing the frequency and severity of those potentially deadly heat waves.
EPA has provided essential leadership to address climate change – including setting standards that would reduce pollution from power plants, cars, trucks, oil and gas operations, and more. Actions underway by EPA Administrator Scott Pruitt and severe budget cuts in President Trump's proposed EPA budget could significantly harm the progress we've made and delay urgently needed protections for public health and our climate.
President Trump and Administrator Pruitt have indicated they will seek to unravel numerous climate protections, including the Clean Power Plan. Their proposed budget for EPA and other agencies undermines climate research and policies, including by zeroing out the U.S. Climate Action Plan.
Protecting the things that we love about summer
EPA's work protects our air, our water, our beautiful beaches and parks – and most important, the health and safety of our families. As you enjoy your summer, please remember how important it is to protect the qualities that make summer great.
We need a strong EPA – now and all year long. More than just our summers are at stake.