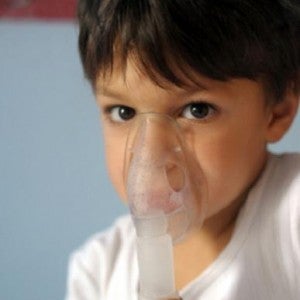 Twenty-six. That is how many smog-related air quality alerts were forecast across our country for one single day earlier this week.
From Pennsylvania to Rhode Island, "action days" were called urging "sensitive groups" (including children, people who are active outdoors, older Americans, and people with heart or lung disease) to reduce their time spent outdoors.
Smog is a dangerous air pollutant linked to premature deaths, asthma attacks, lower birth weight in infants, and serious heart and lung diseases.
Smog forms when industrial emissions from power plants, factories, cars, and other sources react with heat and sunlight in the atmosphere.
There have already been many alerts across the U.S. this year for smog pollution, and "smog season" has just begun. That shows we have more work to do to clean the air and protect our families and communities.
That is why it is disturbing to hear that EPA Administrator Scott Pruitt has decided to delay implementation of the updated smog standards by one year.
According to the American Lung Association's 2017 State of the Air Report [PDF], more than one-third of all Americans live in areas with unhealthful levels of smog. More than 116 million people live in counties that received a grade of "F" for smog levels.
A one-year delay in the implementation of anticipated pollution from the smog standards would mean:
660 more deaths
230,000 asthma attacks among children
180,000 missed work or school days
These are real lives being affected by Administrator Pruitt's irresponsible actions.
The smog standards are driven by medical science. Here are some of the medical and health associations that supported strengthening the ozone standards:
The American Thoracic Society
American Academy of Pediatrics
American Medical Association
American Heart Association
American Lung Association
American Public Health Association
Children's Environmental Health Network
National Association of County and City Health Officials
Trust for America's Health
Health Care Without Harm
Asthma and Allergy Foundation of America
American College of Chest Physicians
American College of Preventive Medicine
American College of Occupational and Environmental Medicine
American Association of Cardiovascular and Pulmonary Rehabilitation
National Association for the Medical Direction of Respiratory Care
Society of Physicians for Social Responsibility
EPA's mission is to protect public health and the environment. Administrator Pruitt's decision to delay the smog standards runs counter to that bi-partisan, four-and-a-half decade mission. It also runs counter to the recommendations of leading medical and public health associations.
The successful history of implementing the Clean Air Act shows that states have the flexibility to design tailored solutions to address smog pollution, and that dramatic pollution reductions go hand-in-hand with a strong economy.
We need to reduce the amount of smog in our air – and to achieve that goal, we need EPA to lead.