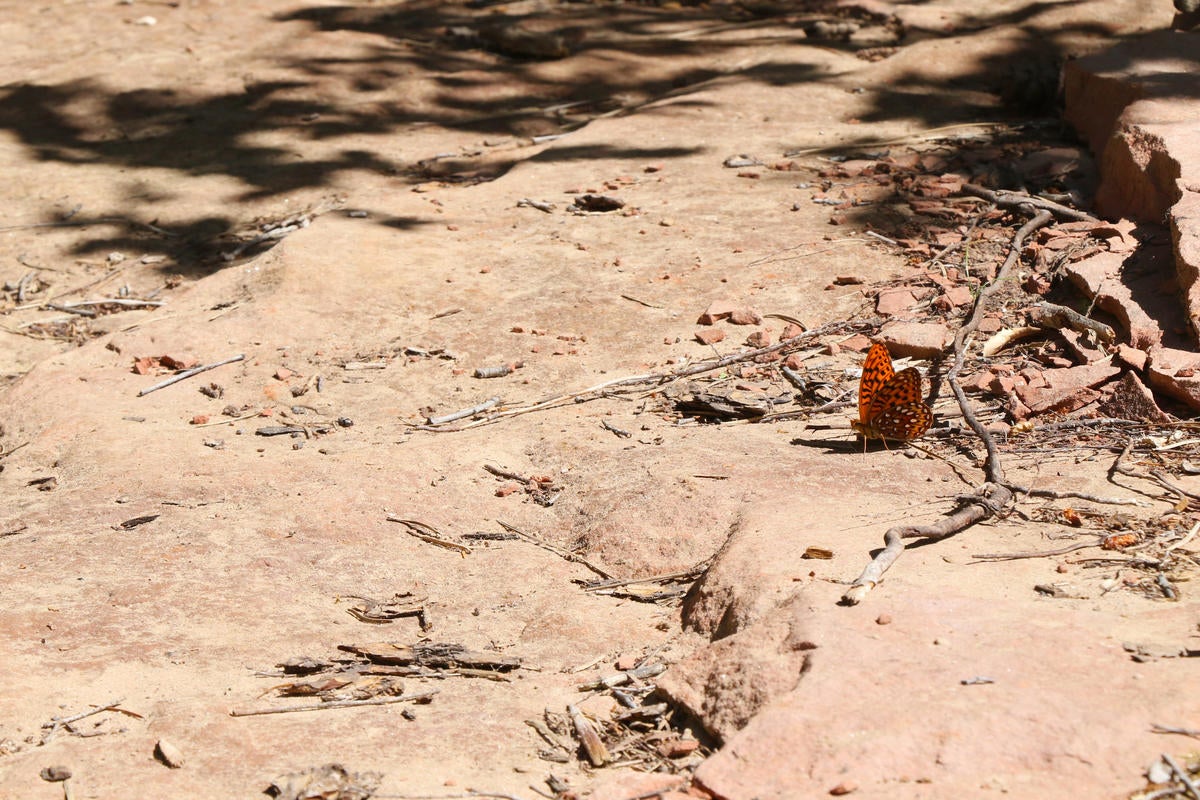 Spring is in full swing across the U.S. – flowers are blooming, pollen is blowing – and this means that the 2021 heat wave, hurricane, and wildfire seasons are just around the corner.
After the 2020 Atlantic hurricane season produced a record number of named storms and record-breaking wildfires ravaged the Western U.S., vulnerable communities are bracing for more. However, another extreme weather event linked to climate change has been quietly afflicting the U.S. year-round with no signs of letting up and at risk of becoming permanent – widespread drought.
Drought conditions have been ongoing since early summer 2020 – and have persisted, worsened, and expanded dramatically – across vast portions of the continental U.S. Since October 2020, almost all of the High Plains and Western regions and more than half of the South have been experiencing some level of drought. More than 50% of Western drought conditions are categorized as either extreme or exceptional drought. Even more drastically, extreme and exceptional drought have comprised more than 75% of drought conditions across the Four Corners region (Arizona, Utah, Colorado, and New Mexico) since late autumn.
NOAA predicts that these widespread dry conditions are likely to continue and spread throughout the spring, especially in the Southwest. This poses major threats to the region, including increased risks of wildfires, parched rangelands, stressed irrigation systems, and crop failures.
Just as climate change has worsened many extreme weather events, it has also impacted droughts. The excess heat now trapped in the climate system draws out more moisture from soils, thereby worsening drought conditions. Reduced snowpack volumes, earlier snowmelt, and changing precipitation patterns – also linked to climate change – exacerbate the water stress induced by droughts. And for numerous individual events across the world, scientists have attributed the increased likelihood and severity of droughts to human-driven climate change.
The severe drought currently afflicting the Western U.S. is exacerbated by both climate change and a La Niña event – where cooler water temperatures in the Pacific Ocean result in less rainfall over the southwestern U.S.
The role of climate change in droughts
Droughts are often defined as periods of relative dryness and reduced soil moisture. Although droughts can be influenced by water management and land use practices, climate-related factors such as rainfall and evaporation determine underlying conditions. Today's climate change, driven by increased emissions of heat-trapping gases, is playing a major role in the increasing severity of drought through its influences on both rainfall and evaporation.
Here are the three main ways that human-caused climate change is influencing droughts:
Increasing temperatures are enhancing evaporation and therefore drying out soils and vegetation. For example, last summer was one of the hottest and driest on record in the western U.S. This spring, soil moisture content in the West is at its lowest level in 120 years, and fuel moisture content in the Santa Cruz mountains is at a record low.
Altered circulation patterns are impacting characteristics of storms, such as where they develop and what path they take. For example, the 2020 summer monsoons never arrived in the Southwest, further exacerbating water stress there.
Reduced snowpack volumes and earlier, quicker snowmelt from increasing temperatures and changing precipitation patterns threaten to lower water supply in many regions. For example, snowpack volumes have decreased by around 40% in some western areas over the past 35 years. This year alone, snowpack in California is less than 50% of its normal volume, and snowpack in the Upper Colorado River Basin reached only 75% of its median.
Scientists have found that human-caused climate change increased drought severity in the Mediterranean, Western Amazon, South Africa, Russia, India, Australia, and southern Europe. Many of these locations are already areas that suffer from water scarcity.
Scientists have also studied individual drought events across the world, and found that many major droughts were made worse by climate change, including in Texas (2011-2012), East Africa (2011), California (2013-2015), Kenya (2016-2017), and Cape Town (2018). Researchers found that human-caused climate change made the majority of the drought events studied more severe or more likely to occur. In Cape Town in particular, scientists suggest that human-driven climate change tripled the likelihood of the 2018 water crisis.
Why droughts are so devastating
The U.S. has experienced at least one billion-dollar drought every year from 2011-2018. In comparison, the country experienced only four billion-dollar droughts throughout the entire 1980s. While droughts occur most frequently in the Southwest, the most damaging and costly droughts have occurred in the Southern Plains – where major impacts to the agricultural and ranching industries have been devastating. Like with other extreme weather events, the impacts of severe droughts disproportionately burden already disadvantaged communities.
Unlike other weather-related disasters that make headlines from immediately visible damages, droughts are simmering disasters whose impacts gradually accumulate with time. However, the effects of severe drought are felt acutely across society and ecosystems:
Agriculture: Water stress and increased temperatures lead to crop losses that can devastate farmers who are dependent on crop yields for their livelihoods. Increasingly dry rangeland also negatively impacts livestock production, as it becomes increasingly difficult to feed and hydrate large herds.
Ecosystems: Drought can result in major fish kills as bodies of water dry up. They can also lead to pest outbreaks, declines in wildlife, and forest diebacks – all of which reduce the viability of key ecosystem services that we depend upon.
Infrastructure: Outdoor recreation industries may see declines as a result of drought, and physical infrastructure can be damaged from shifting soil and moisture levels. Drought conditions are also likely to increase the risk and severity of destructive wildfires.
Economy: Droughts have resulted in $249.7 billion in damages since 1980, with an average of $9 billion in damages each year since 2010.
Future droughts in a warming world
Droughts are expected to last longer and become more severe in the years to come. This is because we anticipate further warming from continued emissions of heat-trapping gases. While we also expect more rainfall overall across the U.S., scientists predict that increases in evaporation will outpace increases in precipitation, leading to more frequent and extensive dry periods.
The U.S. Southwest in particular is projected to trend towards megadrought periods – which can last two decades or longer – as climate change continues. For other regions of the country, such as the West Coast, rapid flips between droughts and floods are predicted. These abrupt changes will make it much harder to effectively balance water storage and flood management. There is also a concern of permanent drought.
In 2015, Texas experienced the highest summer drought threat of any U.S. state, by a wide margin. By 2050, nine states are projected to face an even higher summer drought threat than Texas currently does. Drought and water deficits, which go hand in hand, are together projected to become the highest risk climate impact for 40% of U.S. cities.
We can still change course
No matter how the weather fluctuates in the near future, if we continue to emit heat-trapping gases into the atmosphere at unprecedented rates the threats from droughts will continue to pile up. We must act now to slow down climate change and mitigate the worst impacts.
If we take concrete steps to limit global warming to 1.5 degrees C instead of 2 degrees C by the end of the century, we could avoid doubling the level of global water scarcity. This may prevent 318 million people from being exposed to water stress.
But some temperature increases are already locked in, so we must also prepare our communities – especially farmers and vulnerable populations – to deal with increased water stress. This includes strategies such as draining less water from major river sources, crop-switching to alternatives that need less water, supporting water re-use policies, and enacting drought contingency plans across affected regions.