By Jon Goldstein and Colin Leyden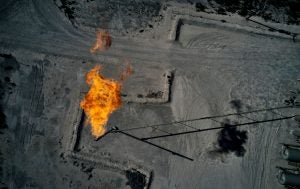 This week a study drawing on nearly a year's worth of satellite data revealed that Permian methane emissions are the highest ever measured from a U.S. oil and gas basin.
As the federal government continues its rollback of methane safeguards, public attention is now trained on policymakers and companies in Texas and New Mexico — two leading oil producing states that straddle the Permian Basin.
While New Mexico Gov. Michelle Lujan Grisham forges ahead on nation-leading rules to curb oil and gas methane waste and pollution, state leaders in Texas have yet to get serious about a problem that could undermine the industry's viability in an economy that increasingly prioritizes cleaner sources of energy.