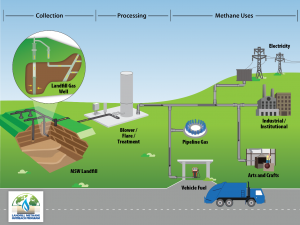 By Joe Rudek and Stefan Schwietzke
In this climate-conscious economy, where many consumers demand cleaner energy options, gas companies are exploring more opportunities to reduce their carbon footprint.
One option gaining traction is biogas – a form of natural gas that comes from decaying biological sources (like decomposing food and manure), rather than fossil fuels. In fact, gas utilities from Vermont to California have introduced programs to allow their customers to purchase biogas through the existing gas system.
Some utilities suggest that biogas cuts carbon emissions across the energy sector. However, the reality is that biogas must be developed with safeguards that protect the climate and local environmental conditions, and is only one tool among many needed to address the climate crisis.