A rising chorus of companies in the oil & gas services sector are adding their voices to the majority of Americans who think it's a smart idea to limit vast waste of methane taking place every day in the nation's the oil and gas operations. These companies in the methane mitigation industry are experts in finding and fixing methane waste. They issued statements welcoming the EPA's announcement of planned rules aimed at reducing methane emissions from th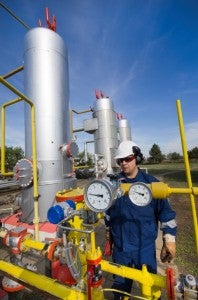 e oil and gas value chain.
As the ones who are working overtime to provide technologies and services to minimize release of methane and other pollutants throughout the natural gas value chain, these companies see limiting methane emissions as smart business for the oil and gas industry.
Consider their remarks:
"Rebellion Photonics welcomes today's announcement from the EPA regarding its methane plan. It is a positive step towards ensuring we minimize emissions of methane, a short-term climate forcer, from the US oil and gas value chain. America's shale revolution holds vast potential to both power our economy and drive environmental gains. Limiting the amount of methane that leaks from natural gas equipment ensures that we will maximize the environmental benefits of America's plentiful natural gas resources," said Rebellion Photonics, a manufacturer of specialized cameras that detect methane leaks.