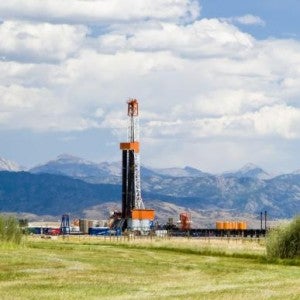 Yesterday we explored how Wyoming regulators and Governor Mead are making progress on a set of potentially strong air pollution measures in Pinedale and across the Upper Green River Basin of Southwestern Wyoming.
But today a similar drilling boom is happening in Converse and Campbell counties in the northeast area of the state. Unfortunately, none of these strong, sensible new air pollution requirements apply in these areas.
The numbers are stark. A full 80 percent of the current drilling in Wyoming is occurring out in the part of the state with the least restrictive air quality controls. The U.S. Bureau of Land Management is currently beginning a process to consider as many as 5,000 new oil and gas wells in Converse County alone, and equal or greater drilling activity is expected in neighboring Campbell County over the next decade.