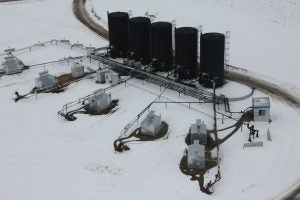 As countries everywhere struggle to balance crucial long term priorities like climate change with the urgent health and economic issues faced by millions suffering the effects of a viral pandemic, the government of Canada has distinguished itself with a new policy designed to address both sets of challenges without shortchanging either.
Prime Minister Justin Trudeau on Canada's Energy Stimulus Plan offers a standout example of how world leaders can carefully meet society's immediate needs while simultaneously reducing the greenhouse gas pollution that is destabilizing our climate. Trudeau's response demonstrates that it is possible to protect and preserve jobs — even in the oil and gas sector — while still cutting emissions.
The plan, announced in April, includes over CA$2 billion to help offset the crisis in the energy sector, while keeping a sharp focus on the economy and the environment. It includes CA$1.7 billion to clean up old, so-called orphan wells across Alberta, Saskatchewan and British Columbia, which the government estimates will preserve more than 5,000 jobs in Alberta alone.