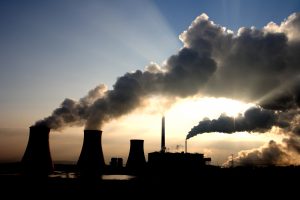 Secretary of Energy Rick Perry – whose agenda as governor of Texas was squarely focused on states' rights and free markets – is now pushing for a federal plan that could disrupt organized electric markets.
Perry's proposal to the Federal Energy Regulatory Commission (FERC) aims to prop up uneconomic coal at the expense of Americans' health and wallets.
Perry's proposal would effectively pay owners of coal and nuclear power plants their operating costs, plus a guaranteed profit, regardless of whether those plants are selling electricity at a competitive price. These aging plants are currently being driven out of the competitive market by flattened energy demand and a growing list of cheaper, cleaner, more efficient alternatives – from natural gas and renewables to demand response and grid-scale battery systems. Simply put, Perry's proposal shields uneconomic coal power, replacing competitive markets with profit guarantees.
That's not a thumb on the scale supporting obsolete and expensive energy; it's an elephant.
Because carbon pollution from coal plants causes asthma attacks, heart attacks, and a staggering number of premature deaths every year, propping up this dirty energy source will not only raise electricity bills, it will hurt American families. Read More »