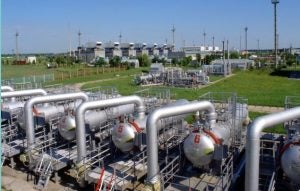 By Dan Mueller and Hanling Yang 
As China replaces high-polluting coal with cleaner burning natural gas to address its air quality concerns, natural gas demand in the country has undergone rapid growth. China is charting a course to aggressively increase its underground gas storage (UGS) capacity over the next two decades.
Though UGS brings benefits to the gas supply system, including operational flexibility and efficiency, it can also bring significant risk to human health, safety and the environment. Here in the United States, we've seen first-hand what can happen when things go wrong with UGS. Aliso Canyon in California, where a nearly 50-year old depleted reservoir gas storage facility lost containment, leaked 100,000 tonnes of methane over four months and forced the evacuation of 11,000 residents from an adjacent neighborhood.
As China draws upon leading technical and regulatory guidance addressing UGS facilities, it is critical that it develop and institute a management framework throughout all phases of UGS operation, from planning and construction through operation and, ultimately, closure.