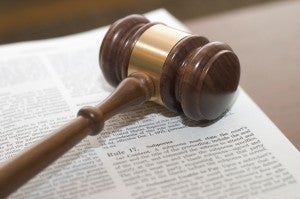 By Rosalie Winn and  Samantha Caravello, EDF Legal Fellow
A U.S. District Court judge has halted Interior Secretary Ryan Zinke's latest effort to suspend the Bureau of Land Management's (BLM) Waste Prevention Rule.
The judge issued a preliminary injunction last night in response to legal challenges brought by the states of California and New Mexico, and by EDF and a coalition of conservation and tribal citizen groups.
The court decision ensures that the Waste Prevention Protections are in full force and effect, delivering important benefits to tribes, ranchers and families across the West. It also demonstrates that facts matter, and that public input matters — and, as the court recognized, Zinke ignored both when he suspended the Waste Prevention Rule.
Here are some key takeaways from the court's decision.
Zinke's suspension would have resulted in immediate and irreparable harms Read More »