Progressive Power Providers Show a Path Forward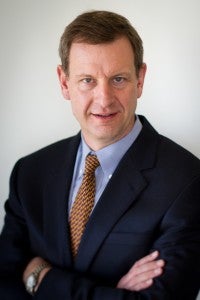 Traditionally, electric utilities have been in the business of providing reliable power to their customers.  Prices for each class of customer are fixed by state regulators and a customer's choice is pretty much limited to whether they want to turn on the switch or not.  Much of the EDF Smart Power initiative is focused on helping to create new utility business models that change this paradigm by increasing customer choice, providing market feedback on these choices and incentivizing the use of cleaner sources of power.
Several electric utilities are getting ahead of the curve by embracing these changes.  While both own large fossil fuel assets, NRG Energy and NextEra Energy have also been developing utility-scale and distributed renewable generation projects across the country.  NRG Energy develops solar and other renewable projects for government, commercial and other institutional customers, and NextEra Energy, the largest generator of wind and solar power in North America, develops and finances large commercial and small utility solar projects through its subsidiary Smart Energy Capital. Cumulatively, they have provided more than 110 megawatts of distributed solar generation capacity to schools, government and commercial facilities, among others.
Over the past week, two other energy providers, Direct Energy and Viridian, have announced deals with SolarCity to offer no-upfront cost solar installations to their current and prospective customers.  In many cases, these solar installations will provide clean energy at a lower cost than the customer currently pays for dirtier, fossil fuel power.  Direct Energy even took it a step further by agreeing to provide part of the financing for their customers.  Since there are few investors that currently finance solar projects, Direct Energy can expect to earn a very attractive return on their investment.  While solar financing has been around for several years, Direct Energy and Viridian can now offer customer solutions that bundle solar installations with other energy services.