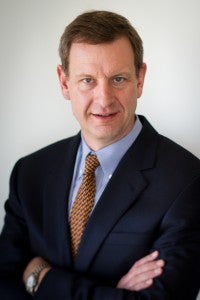 Yesterday, my colleague Scott Hofmeister described an insurance pool that California has introduced to help communities integrate Property Assessed Clean Energy ("PACE"), a unique program that allows homeowners to finance money-saving clean energy retrofits through their property tax bill. These programs are popular in Sonoma, Orange, San Diego, Riverside, San Bernardino, Kern, and Fresno Counties, and we expect them to spread rapidly throughout the state.
Home Energy Renovation Opportunity (HERO), a residential PACE program run by Renovate America that has partnered with the Western Riverside Council of Governments, has funded over $180 million of clean energy retrofit projects in a little more than two years of operation. These investments are expected to save homeowners more than 2 billion kilowatt-hours, reduce consumers' utility bills by almost $500 million and avoid more than 1.4 million metric tons of CO2 emissions, or the equivalent of removing almost 300,000 passenger vehicles from the road for a full year. And notably, the HERO program is entirely funded by private investors.
If the whole state of California embraced PACE at the same rate as Riverside County, residential PACE could generate up to $3.5 billion of private investment. That could create more than a few high quality local jobs.
Last week, about $100 million of the HERO financings were securitized and sold to investors by Deutsche Bank. The terms of the transactions indicate the incredible power of the PACE structure and potential of these clean energy investments. Despite all of the financings coming from a single county, 20 year maturities for the underlying loans, and an overcollateralization of only 3%, the rating agency provided a AA rating, the second highest possible, for these financial assets. For comparison, geographically diversified pools of unsecured 10-12 year energy efficiency loans may require overcollateralization of 20+% to achieve BBB ratings.
The transaction was priced last week at a yield of 4.75%  (11 year SWAP rates + 180 bps) and some market experts expect that future transactions may capture even lower yields as investors become comfortable with PACE.
HERO is setting the pace for clean energy financing. In the coming months, EDF will be working with HERO and other PACE programs to ensure continued success in California, with hopes to expand this proven opportunity to additional states. "We are fortunate to be working with EDF and local governments throughout California to enable thousands of homeowners to lower their utility bills and collectively save millions of dollars," commented JP McNeill, CEO of Renovate America, "this is a great example of what happens when the public sector and the private sector work together to deliver a solution for homeowners in the U.S."
This commentary originally appeared on our California Dream 2.0 blog.