Richard Denison, Ph.D., is a Lead Senior Scientist.
Reprinted by permission from The Environmental Forum®, May/June 2021. MAY/ JUNE 2021 | 55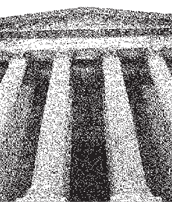 Copyright © 2021, Environmental Law Institute®, Washington, D.C. www.eli.org.
[NOTE:  This post is my contribution to a debate on TSCA implementation published by ELI.  I wrote this piece, which ELI titled "Reversing New Chemicals Program a Priority," in late March.]
As with so much else these past four years, implementation of the 2016 reforms to the Toxic Substances Control Act was not normal.
Despite bipartisan support for TSCA's overhaul and the chemical industry's acknowledgment that it needed a stronger federal system to restore public confidence in its products, this progress evaporated virtually overnight with the ascendance of the most anti-environmental and anti-public health administration in our lifetimes.
Nowhere was this more apparent than in the Trump EPA's systematic undermining of the new TSCA's enhancements of safety reviews for the hundreds of new chemicals entering commerce each year. The chemical industry, its army of law firms, and its political plants inside EPA went for broke.  Read More »