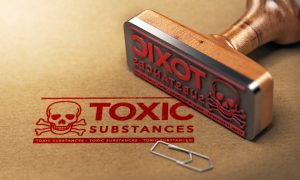 By Maria Doa, PhD, Senior Director, Chemicals Policy
What's the Issue?
EPA grants exemptions from full safety reviews for approximately half the new chemicals submitted by the chemical industry. Once those exemptions are granted, EPA very rarely revises or revokes them—even in the face of new information.
The Toxic Substances Control Act allows EPA to grant an exemption from a full safety review only if it determines that the chemical will not present an unreasonable risk. That's a high standard—and one that many exemptions do not meet.
Why it Matters:
The chemical industry takes maximum advantage of exemptions given the abbreviated safety review and the industry's ability to keep their use of new chemicals under the radar. For example, the chemicals that get exemptions don't go on the national inventory of chemicals that are in use.
For years, EPA has granted exemptions for chemicals that can have long-term negative impacts on human health and the environment. They include hundreds of exemptions for PFAS, "forever chemicals" known to contaminate our water supplies and farmland. And it's not just PFAS. EPA has granted exemptions for other types of persistent, bio-accumulative, toxic (PBT) chemicals that can have lasting impacts on people and the environment.
These exemptions often contradict TSCA's requirement that EPA consider the risks from a chemical throughout its lifecycle. That includes the risks for vulnerable groups who may be more susceptible to the chemical or who are more highly exposed, such as frontline communities.
EPA does not typically consider the cumulative impacts of multiple exempted chemicals on frontline communities, consumers, or the environment.
Our Take: EPA has an important opportunity to address overuse of TSCA exemptions.
Next Steps:
EPA should revisit the exemptions it has already granted. The agency should determine that chemicals truly do not present an unreasonable risk—particularly to vulnerable populations—throughout their lifecycles. EPA should focus first on chemicals that can have long-lasting impacts on health and the environment, like PFAS and other PBTs.
Before granting any new exemptions, EPA should consider the combined impacts throughout the lifecycle of these chemicals on all stakeholders, especially frontline communities. EPA Administrator Regan recently said EPA would be embedding environmental justice into the DNA of EPA. This is another opportunity for EPA to do just that.