Richard Denison, Ph.D., is a Lead Senior Scientist.
Part 1 of a 2-part series (see Part 2 here)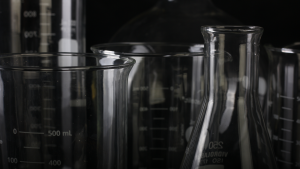 With last week's announcement by EPA that it intends to reverse two of the most damaging policy changes the Trump EPA made to EPA's reviews of new chemicals under the Toxic Substances Control Act (TSCA), there is hope that going forward EPA's reviews will once again conform to TSCA's requirements and better protect workers, consumers, the public and the environment.
Predictably, the chemical industry and its phalanx of law firms – who demanded and embraced the Trump EPA's policy reversals – have been howling loudly, doing their best impressions of Chicken Little.  They predict huge backlogs and economic calamity of all sorts, including an end to American innovation, and their lawyers are already threatening legal action – a clever way to drum up business, no doubt.[pullquote]The fact is that EPA spends scarce resources reviewing hundreds of new chemicals every year that their manufacturers are not serious about – and often not in any hurry about – commercializing.  And industry then uses any delays in those reviews to argue that the review process is too rigorous and demand that it be scaled back.[/pullquote]
But facts are stubborn things.
In this first post I'll look at a few reasons why the industry's new round of fear-mongering is not based in fact.  And in a second post I'll look at the decisions on new chemicals made under the Trump EPA to shed more light on the real reason why industry is upset:  It just may have lost the inside track that yielded such high dividends in the form of flawed approvals of hundreds of new chemicals.  Or, as one prominent industry attorney bluntly said recently in a related context, "the good days are over, quite frankly."  Read More »