Richard Denison, Ph.D., is a Lead Senior Scientist.
[I delivered these comments at the July 28, 2021 webinar titled "Toxic Chemicals, Whistleblowers, and the Need for Reform at EPA"
cosponso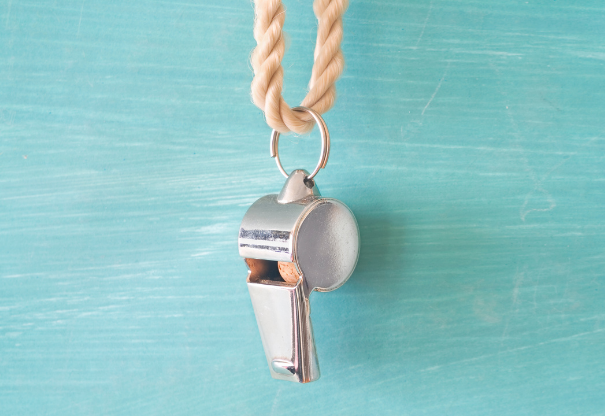 red by Public Employees for Environmental Responsibility (PEER), NY PIRG, and EDF.  [A recording of the webinar is available here.]  The webinar followed on whistleblower disclosures in a complaint filed by PEER and the first in what will be a series of articles by Sharon Lerner in The Intercept detailing the allegations.]
I have long described the EPA new chemicals program as a "black box."  For decades, it has operated almost entirely out of public view, in multiple respects:
Excessive confidentiality claims and withholding of information from the public have been standard operating procedures.
A purely bilateral mode of operating developed, where the only parties in the room are EPA and the chemical industry.
The inability of the public to access information and meaningfully participate has severely limited public input and scrutiny.
As a result, a highly insular, almost secretive program culture arose over time, one where EPA has often viewed its only stakeholders to be the companies seeking quick approval of their new chemicals.
In sum, private interests trumped public interests.
TSCA reform sought to address key problems
The 2016 amendments to TSCA significantly overhauled the new chemicals provisions of the then-40-year-old law, seeking to rebalance those interests to some extent:
EPA for the first time is required to make a safety finding for each new chemical and explain the scientific basis for its finding.
Lack of sufficient information in and of itself is grounds for restricting a chemical and/or requiring testing. Before, unless EPA had enough data to show potential risk, it simply dropped the chemical from further review and allowed it onto the market.
Companies' ability to simply assert their submissions are confidential has been reined in in several ways.
To be sure, the amendments did not address all of the program's problems.  For example, despite the fact that the vast majority of new chemicals lack basic safety data, requiring companies to provide a minimum set of information – as many other countries do for new chemicals – was a bridge too far in the face of massive industry opposition.  The revelations indicate this is still a big problem:  Despite TSCA's mandate that EPA restrict or require testing of chemicals lacking sufficient information, that has not been happening.  EPA still excessively relies on estimating a new chemical's potential risks using models and extrapolations of data from other chemicals – approaches that have serious limitations, introduce large uncertainties, and are themselves a black box.
Enter the Trump EPA – the damage done
Immediately after the 2016 reforms, there were signs that EPA was starting down a better path.  But under the last Administration that progress was quickly reversed and the worst features of the pre-reform program came roaring back.  Indeed, where the program ended up was worse than before TSCA reform.  Clearly, the new revelations vividly show that – and how far we have to go, both in implementing the reforms and in changing the disturbing culture that still pervades the program.  What strikes me about the whistleblowers' allegations is that they all cut in industry's favor, removing or downplaying risks the scientists had flagged.  This argues against these simply being cases of scientific disagreement and points to a systemic problem.  Read More »