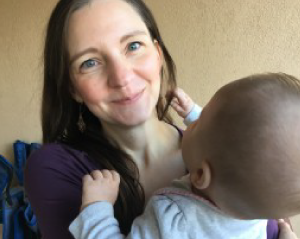 Many of us spend a considerable amount of time thinking about food – whether it's deciding what's for dinner or how healthy something is for our family. Given that I work on food sustainability and am married to a chef, I spend an even more extreme amount of time thinking about food.
Last week, the Wall Street Journal hosted the first annual Global Food Forum in New York City – more proof that food and agricultural issues are increasingly on the radar screens of many executives, including those from Walmart, Campbell's Soup, Panera, Perdue, Monsanto and many more.
I was eager to attend the event and hear the discussions among some of the most powerful food companies out there. They covered many topics including food safety, "clean" labels, biotechnology, antibiotic use and the humane treatment of animals.
All important stuff – but given the prestige of the event, I'd like to bring up the elephant in the room (or more accurately the elephant not in the room): sustainability. The environmental impacts of agriculture were barely touched upon, and considering the corporate heavyweights who were in the room, this was a missed opportunity on a massive scale. Read More »