Last week, the Federal Aviation Administration (FAA) released much anticipated rules on commercial small drone use. In a nutshell:
The rules loosen restrictions on commercial drone use, and later this summer the FAA will start legally allowing permits for drones weighing less than 55 pounds.
The rules are a boon to producers and ranchers interested in precision farming practices, thanks to drones' advanced imaging technologies.
Industry groups estimate that precision agriculture has the potential to account for almost 80 percent of civilian drone use by 2020. Already, 16 percent of agricultural retailers are selling drones – a figure set to skyrocket in the coming years.
So this is big news for the ag industry – but will it help the environment, too?
Not necessarily. Drones provide lots of data, and nothing more. They don't actually change anything on the ground or benefit the environment directly. It's up to growers and their advisors to use the information collected by drones to make informed decisions that can benefit profitability and the planet. Here's why drones are just one (important) piece of the puzzle.
Environmental data requires action
The data that drones collect can support stewardship efforts on the farm, but only if that information is turned into concrete action. For example, drones can:
Spot problems on fields in record time. With different sensors like near-infrared, producers can pinpoint distressed plants. But to help these plants, producers need to understand what is causing the stress, such as pests or lack of irrigation.
Scout more of the field and collect data to better manage their yield. This could allow for more precise targeting of fertilizer rather than a broadcast application, if producers analyze the data.
Ultimately, drones are like an MRI. Much like an MRI gives a doctor detailed information about a patient's condition, drones can give producers extremely precise data about crop health. But to actually address an illness, improve crop health or reduce environmental impacts, the information needs to be interpreted and fed into a more comprehensive solution. An MRI doesn't give you the answer, it gives you the information needed to make health decisions.
Drones give data in pieces – but not the big picture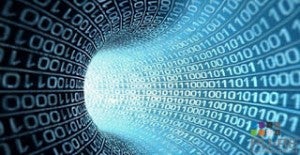 One of the challenges with drones is the analysis and processing needed to make their information useful.
Every pass of a drone collects a series of images of the field, just like a yield monitor does. However, the software on most tractors is designed to piece together data from each pass to give the producer a complete view of the field. That isn't yet the case with drones.
The drone operator currently needs to piece together that data themselves. It can take an agronomist several hours to piece all those images together to give a complete image of the field. This will change in the future, but right now it slows down the usefulness of this data.
We need years of data, not two seasons
Don't get me wrong, I'm a true data and technology nerd, and I'm beyond excited by the proliferation of drones and their potential to transform agriculture. However, the FAA only started offering exemptions for their use in agriculture in January of 2015. Of the 5,361 petitions granted for all drone uses across the United States through mid-June, only 847 had the word "agriculture" as part of their operation. We're just now in the second season of widespread drone use, and there's still a lot to learn about the implications for agriculture.
Drones are a new and exciting tool in the sustainable agriculture toolbox, but it's too early to tell how big of a role they'll ultimately play. When their use does take off (pun intended) they will be one piece of a comprehensive approach to farm stewardship.
Related:
Who will protect farmers' privacy in the big data boom? >>
Ag's big data explosion can benefit the environment too >>