Public sector funding for agricultural research is flat lining. While public dollars used to be the primary source of support for ag research, that is no longer the case. Today, the private sector spends as much on agricultural research as the government does, according to USDA. Long-term growth in funding for ag research is also higher in the private sector.
As a recent DTN story noted, "Some skeptics say the need for public research is overblown, that private companies — seed, chemical and machinery — already provide a large pile of dollars."
Are the skeptics right?
Public and private ag research funding don't always have the same goals, and they play very different, but equally important roles. Here's an overview of what each sector contributes, how they relate, and why we need to continue advocating for and supporting investments from both sectors – as well as public-private partnerships.
Public funding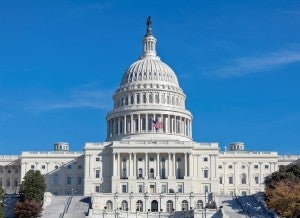 Public funding is diverse in its agricultural research investments, as it spans all geographies and all kinds of crops. Government dollars also tend to focus on issues that have broader social benefits, such as water quality, natural resources conservation, and community development. According to the USDA, public sector research also tends to consider the longer-term, and to address a broader set of research topics than the private sector.
Public funding has been critical to advancing our understanding of soil health, water quality, climate change impacts on farmland, and the benefits of crop rotations and strategic filtering (to capture and treat nutrients that leave farm fields, before they reach local waters).
By prioritizing learning and discovery without a focus on profits, public funding also avoids actual or perceived conflicts of interest.
Private funding
Private research funding has focused heavily on the five major row crops and established product markets: corn, wheat, soybeans, cotton, and hay.
According to DTN, as public funding of agricultural research has taken a real hit, private dollars have stepped in to fill the void. This development is complex, with pros and cons, including the need for greater transparency to address potential conflicts of interest.
But funding from the private sector is responsible for important innovations in variable rate technology, mapping technologies and improved farm equipment – all critical to agriculture today.
The big picture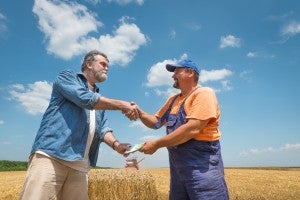 In general public funding sparks initial research, and private funding carries those ideas to a bigger stage. There's a critical need for both sectors.
Public-private partnerships can ensure that agriculture benefits from a diversity of research topics with clear social benefits. To have the resilient, sustainable food and agriculture system that a growing population and changing climate demand, we need help from every player possible. Proactive, ongoing funding is needed to keep agriculture resilient – and to prevent problems before they start – no matter what the source of dollars.
Related:
USDA gives big boost to sustainable farming in North Carolina >>
Organic or conventional. Which production system can feed the world sustainably? >>