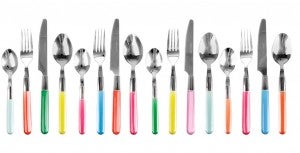 Mark Bittman's recent New York Times op-ed, "Let's Make Food Issues Real," is a grim assessment of the current state of the food movement – in fact, he questions whether a food movement exists at all.
Bittman states that the lack of major change to government food policies means the food movement is not winning. "I'll believe there's a food movement when Hillary Clinton and Jeb Bush are forced to talk directly about food issues," Bittman writes.
I'll take that bet. With the drought in California threatening the nation's produce and the other impacts climate change pose to our food supply, I think it's likely that the next group of presidential candidates will discuss food issues on the campaign trail.
But even if politicians take up the banner of the food movement, new legislation should not be the sole indicator of success. Food companies are increasingly making changes to their products, practices, and sourcing in response to consumer demand. State policies and federal agency priorities are also shifting.
While not every change is ground-breaking and there is a need for continued improvement, when taken as a whole these changes signify a shift in momentum towards greater responsibility in our food system. We can see these forces coming together in the agriculture sector's response to climate change, where farmers have a major role to play in both reducing emissions and adapting to the changes already underway.
Reducing the impacts of grain production
Grains such as corn and wheat dominate U.S. agriculture. If grain farmers use nitrogen fertilizer inefficiently, then the excess can lead to water and air pollution.
The good news is the private sector is taking the lead in helping farmers avoid nitrogen pollution with solutions that keep fertilizer in the crops where it belongs, while saving farmers money, too.
Retail giant Walmart is urging its suppliers to improve fertilizer efficiency in the grain supply chain, and Smithfield Foods, United Suppliers and other companies are coming up with innovative solutions in response.
United Suppliers – a company that has a division to market fertilizer to locally controlled ag retailers – saw the writing on the wall and came up with a plan to enroll 10 million acres in efficient fertilizer practices, all while preserving its bottom line with an expanded line of products and services that are good for farmers, good for the planet, and good for business.
Carbon markets for crop production
In December 2014, the California Air Resources Board (ARB) considered, for the first time, a carbon offset protocol for U.S. rice growers, allowing them to earn additional revenue for reducing greenhouse gas emissions. This "rice protocol" would represent the first carbon offsets for crop-based agriculture, ever – and it would open the door for other crops to generate offsets as well.
The ARB will be voting on the protocol this June, and it is expected to pass. The first carbon offsets from rice will be issued later this summer, meaning farmers will be making money by making tangible reductions in their emissions.
EDF is also working to develop a nutrient management protocol which applies to rice, almonds and corn, and would decrease   emissions even more – and provide potential sources of revenue for farmers.
U.S. government on board
The U.S. Department of Agriculture (USDA) and the White House are bringing emissions reductions to scale through a new initiative to partner with farmers to address climate change threats. I attended Secretary Vilsack's announcement a few weeks ago, and he stated the USDA's new goal to reduce emissions by over 120 million metric tons per year – the equivalent of taking 25 million cars off the road.
USDA's commitment to a numeric reduction goal puts the agency on record to come up with creative partnerships that will deliver real, measureable greenhouse gas reductions – exactly the approach we need.
Reasons for optimism
The food movement encompasses an array of important health, social, economic, and environmental issues. We have a long way to go and many of the issues that Bittman highlights will need increased attention and resources in the coming years. But there is plenty of evidence to show that our food system is changing for the better, and plenty of reasons to be optimistic.