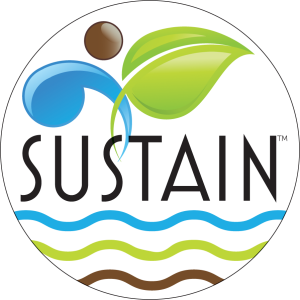 Isn't it nice when somebody steps forward boldly to do the right thing and is rewarded for doing so? General Mills did just that for United Suppliers and the SUSTAIN platform, which will help farmers improve nitrogen use efficiency and productivity.
In July, General Mills put out a call for proposals to help the company meet increased production needs in ways that contribute to cleaner air and water.
It was almost like a future posting in sustainability want ads: "General Mills, a 17+ billion dollar food company, has the following need: Seeking best practices in nitrogen fertilization (nitrogen optimization) technologies for sustainable agriculture."
The company recognized the pressing need to limit nutrient losses while also helping farmers produce more of the wheat, corn, soybeans and other crops it needs to make the products we buy.
And the winners are….

United Suppliers got the nod with its SUSTAIN platform. As I blogged earlier this fall, United Suppliers has really stepped out front with this platform, recognizing the growing  sustainability demands from retailers and food companies as a real business opportunity. They knew they were taking a risk when they reached out to Environmental Defense Fund last spring for help in developing a program to meet the changing needs of the supply chain.
If they built this program, would anyone care? Would their owner retailers sign up to implement the program? Would food companies want to use it?
Well, we still have a long way to go. But the signs are good, and this success with General Mills is a big step forward. General Mills saw the huge value in SUSTAIN, which includes nutrient use efficiency and soil health technologies, practices  and products, as well as the extensive training and implementation infrastructure needed to take it to scale.
The other winner of the General Mills competition was Adapt-N, a breakthrough nitrogen use efficiency platform that is also included in SUSTAIN.
Ramping up
This winter will be very busy with grower meetings and trainings for the agronomists and owners of participating ag retailers and cooperatives, as well as deployment of the robust data platform needed to maximize value back to the ag retailers and growers and aggregate data for supply chain reporting.
We are very excited to see SUSTAIN become part of General Mills' work to meet its goal of being 100 percent sustainably sourced by 2020 for its 10 priority ingredients. These ingredients – corn, oats, wheat, dairy, fiber packaging, cocoa, vanilla, palm oil, sugar cane and sugar beets – represent half of the company's total raw material purchases.
The commitment builds on the company's sustainability mission to conserve and protect the resources upon which its business depends. Currently, General Mills has five regional sustainability engagements for commodity crops using the Field to Market continuous improvement framework , and it will deploy SUSTAIN and Adapt-N across these regions.  These programs will support General Mills' primary purpose in advancing agriculture sustainability and grower profitability.