By Daniel Roda-Stuart, Fellow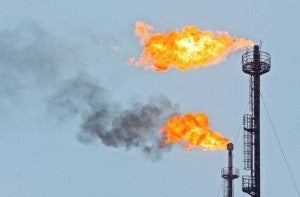 With oil and natural gas production, it's not only the industry that benefits monetarily. Mineral rights holders (the people who actually own the oil and gas deep below the earth's surface) benefit too. Depending on where you look in the United States, who owns these mineral rights varies. In many places those minerals are owned by individuals and in other situations it's the federal or state government.
In the Western U.S., it can often be Native American tribes that own the rights to these resources. And the revenue from the production of these tribal resources can be invaluable for funding education, health care, and other programs. So, what happens when faulty equipment and poor practices allow valuable natural gas to escape to the atmosphere before making it to the sales line? It can result in millions of dollars of lost royalty revenue for Native American tribes.
A recent EDF analysis focuses on the value of this wasted gas and the financial impacts to the Northern Ute tribe in the Uintah Basin of Northeastern Utah. Read More »