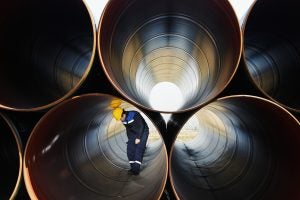 The EU Sector Integration Strategy, expected in June, has become the top energy policy issue this year, and it will define the role of gas in Europe's current and future transitions.
In recent weeks, there have been increasing calls for Europe's gas decarbonization to focus on hydrogen and renewable gases, while saying very little — if anything — about energy-related methane emissions. Yet according to the Intergovernmental Panel on Climate Change, reducing methane is a critical complement to reducing carbon dioxide emissions if we are to reach our greenhouse gas reduction goals and stabilize the climate.
The commission's plan thus far seems to be taking a cross-sector approach in addressing methane emissions across energy, agriculture and waste. It is sensible, given that human-made methane emissions from oil and gas, agriculture and other sources are responsible for over a quarter of the warming our planet is experiencing now.