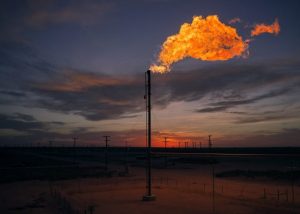 Routine flaring in Texas is, well, too routine. It's wasteful, harmful for health and the climate, and getting permission to burn gas instead of finding a productive use for it is far too easy in our state. Over 1 trillion cubic feet of Texas gas have been vented or flared by operators in the past decade — as much gas as 14 million Texas households use in an entire year.
Under mounting pressure from investors, communities and oil and gas operators, factions of industry have made recent public commitments to reduce this wasteful practice. For example, the Texas Methane and Flaring Coalition announced a collective goal to end routine flaring in Texas by 2030.
This may sound like progress, but in reality it's yet another decade of wasteful flaring and a pledge that comes with no commitment to the regulatory changes vital to make it happen statewide. We can't wait that long.