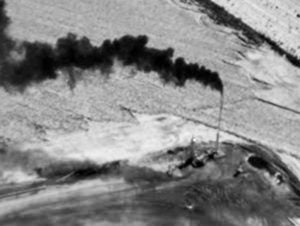 The new report by the United Nations Intergovernmental Panel on Climate Change is the direst warning yet that we must rapidly and drastically slash climate emissions around the world and that reducing methane emissions is mission critical.
Though the report includes some important opportunities, it's a very sober read. Let's get some of the central but troubling conclusions out of the way.
We'll likely pass 1.5C earlier than expected
Conducted by more than 200 of the world's most influential climate scientists, the new assessment concludes we're on course to surpass 1.5 C of warming by 2040, roughly a decade earlier than predicted in IPCC's 2018 landmark report. A warming of 1.5 C will likely result in stronger and more frequent heat waves, heavier rainfall and flooding, more severe droughts and more powerful storms.