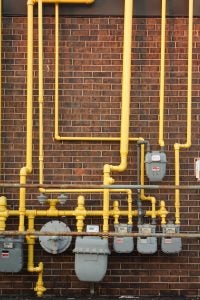 The New York Public Service Commission is taking decisive action to orient the state's utilities towards a clean energy future, consistent with the Climate Leadership and Community Protection Act. In the greenhouse gas reporting order, the commission established a collaborative long-term planning process for gas utilities, put in place a framework for greenhouse gas emissions reporting for all New York utilities and directed a statewide study to assess the impacts of transitioning away from the use of natural gas.
Gas planning gets underway
Under the new planning paradigm approved by the commission, each gas utility in New York must propose a long-term plan with detailed demand and supply projections, and with a focus on reducing natural gas demand and prioritizing non-pipes alternatives. The plans will be subject to public comment and review over the next three years, with each plan taking about eight months to finalize.
This is an essential step forward to make gas utility programs more transparent and accountable. Successful long-term planning will prevent utilities from relying on outdated assumptions, such as assuming continuous growth in gas demand, that could lock in infrastructure investments and hinder New York from meeting its climate goals.