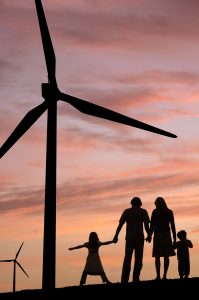 Last week was a big one for Illinois energy advocacy. Hundreds of activists from around the state descended on the Capitol to rally and knock on legislators' doors to persuade them to pass the Clean Energy Jobs Act now. Then, the Illinois House and Senate each held hearings where EDF and our partners in the Illinois Clean Jobs Coalition spoke with legislators to share a similar message: Momentum for clean energy legislation is picking up and CEJA is the only comprehensive piece of legislation on the table that protects both the environment and consumers' pocketbooks.
In 2016, Illinois took bold action through the Future Energy Jobs Act, embracing of wind, solar and energy efficiency. By enacting this law, Illinois put itself on the front lines of the clean energy revolution.
However, transforming the energy sector is an ever-evolving, momentous task. It cannot be addressed in one fell swoop.