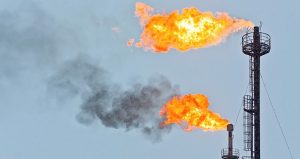 Last week, investors representing $1.9 trillion assets under management called on 30 oil and gas companies, urging them to publicly oppose the EPA's proposed weakening of its methane rules. This letter is signed by investors including CalSTRS, the New York City Comptroller's Office, and Robeco, all of which have joined together to say no to these regulatory rollbacks.
Investors look to minimize risk while maximizing value. Methane emissions are a risk, and the proposed rule changes will increase emissions by the EPA's own estimates. So it is no surprise that investors with nearly $2 trillion worth of assets are speaking up to defend this risk-reducing rule.
Methane risk is material
Investors in the oil and gas industry, like those that signed onto this letter, hold a vested interest in the industry's success. Methane poses a material risk to those investments. Natural gas has tried to build a reputation as a cleaner burning fossil fuel, but methane emissions jeopardize the role gas could play in a low carbon future. In fact, a study in Science found US oil and gas methane emissions are 60 percent higher than current EPA estimates, effectively doubling the 20-year climate impact of natural gas as an energy source and nearly erasing the near-term climate advantage of natural gas over coal.
Methane emissions are also an economic risk. The value of global oil and gas methane emissions is estimated to be worth over $30 billion. Leaking product that could be sold is bad for everyone's bottom line.
Rules can level the playing field
So far, companies that tout themselves as methane leaders have been largely silent, while their trade associations like the American Petroleum Institute have supported rollbacks.
Investors recognize that some companies have taken steps to reduce methane emissions in their own operations, but note that smart policy is necessary to truly mitigate this risk across the industry. In 2017, 610 different companies accounted for 50 percent of U.S. oil and gas production. This market fragmentation means that federal methane regulation is needed to ensure an even playing field among companies, and that the entire industry is operating with best practices. EPA methane regulation can help prevent investment portfolios, the reputation of natural gas, and the entire industry from being dragged down by the worst actors.
Industry credibility at risk
Investors view methane regulations as an important tool to safeguard natural gas' reputation for the long-term. However, this letter does not just express the importance of regulations, but calls on the companies themselves to publicly act in defense of the EPA methane rules during this deregulatory effort. So far, companies that tout themselves as methane leaders have been largely silent, while their trade associations like the American Petroleum Institute have supported rollbacks. The letter expresses concern that "absent any expressed position on the importance of good regulation, industry silence will likely be interpreted as implicit support for no regulation at all."
This implicit support for the regulatory rollback is even more concerning to investors given the public declarations by many of these companies in support of methane regulations. For example, companies like BP, Chevron, Equinor, Exxon and Shell, all of whom were recipients of this investor letter, have made an explicit, executive level commitment to "advocate sound policy and regulations on methane emissions."
Many of these companies signed on to this commitment at the direct urging of their investors to better manage methane emissions as climate concerns intensify. Unless these companies put their words to action, their own investors are likely to view corporate methane commitments with doubt.
One week left to act
Companies have the opportunity to change this conversation. The oil and gas industry can exercise its powerful voice in this policy debate. Investors have spoken. They want industry to act on this issue, and quickly.  With the deadline to submit comments to the EPA on December 17th, the time for action is now.
Investors call on BP, Exxon, Shell to defend EPA methane regulations
Click To Tweet