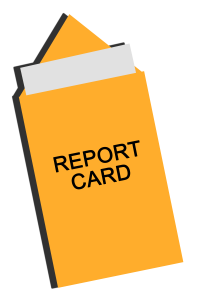 By Ben Ratner and Rosalie Winn
Methane emissions from the American oil and gas industry waste valuable resources, accelerate climate change and severely cloud the credibility of natural gas in the low carbon transition. Unfortunately, Acting EPA Administrator Andrew Wheeler has proposed to weaken standards limiting pollution from new and modified oil and gas facilities.
Companies across the value chain with a stake in the future of gas have an incentive to urge continued—and enhanced—nationwide methane regulation that helps industry as a whole improve. As EPA reportedly considers issuing an even more extreme, second proposal to eliminate methane regulation, some industry responses include promising signs of leadership that underscore just how out of step this administration's attacks have been. Other responses (and non-responses) from industry have been more discouraging in supporting regulatory rollbacks that will increase harmful emissions and further call into question the role of natural gas as investors, customers and others demand cleaner energy.
ExxonMobil calls for continued EPA methane regulation
Importantly, ExxonMobil filed comments with EPA noting the company's support for "federal regulatory standards to mitigate methane emissions for both new and existing source oil and gas facilities," and urging EPA to "continue" to regulate methane. Exxon also expressed support for comments submitted by the American Petroleum Institute (API) that call for a loosening of the current leak detection and repair requirements for new sources.
Although EDF strongly disagrees with the API comments, Exxon deserves recognition for becoming the first company to call for continued EPA methane regulation. This aspect of Exxon's comments supports its prior public commitment to advocate for methane regulation (BP, Chevron, Equinor and Shell are among those who have made the identical commitment) and position Exxon as an important voice against rollbacks in 2019 and beyond.
ExxonMobil and Shell lead as counterparts lag on EPA rollbacks
Click To Tweet
Shell supports continuation of twice-yearly leak inspections
With EPA proposing to weaken leak detection and repair frequency, Shell explained that from its experience, "a continuation of semiannual survey frequency is reasonable for the reduction of fugitive emissions from…affected sources." By supporting continued twice yearly inspections, Shell showed leadership in becoming the only operator to oppose proposed EPA changes that would immediately increase emissions.
However, Shell stopped short of ExxonMobil by remaining quiet on the underlying need for continued federal regulation of methane, while noting its comments are intended to "complement" those submitted by API and other trade groups, which generally oppose federal methane regulation.
Other companies miss the mark
While some companies stepped up, others supported even more substantial rollbacks or stayed silent, letting lobbying from their trade associations' lowest common denominator speak for them.
BP comments focused on innovative alternatives for compliance with leak detection standards, while largely ignoring the administration's proposal to dramatically weaken the core standards themselves, and stopping short of Exxon's call for continued federal methane regulation. EDF is committed to supporting efforts that incentivize innovative technologies and methodologies to achieve greater emissions reductions at even less cost. Unfortunately, EPA's proposal to weaken the current core standards for leak detection—an essential element of a rigorous alternative compliance pathway—undermines incentives for innovation.
Other companies actively supported EPA's proposed rollback and even more environmentally damaging actions. For instance, in its comments, Chevron urged EPA to adopt weaker standards, calling for EPA to implement "no more than an annual frequency for leak detection surveys." Chevron asserted that increasing emissions with fewer inspections is an "appropriate tradeoff."
And other companies with positive methane commitments, like Equinor, remained silent in the comment period, effectively allowing API to speak for them.
As the administration reportedly considers eliminating EPA regulation of methane for the oil and gas sector, companies like ExxonMobil and Shell have an opportunity to build on their initial leadership and support a responsible regulatory environment for climate and the future of American natural gas. Their upstream peers and companies across the value chain should join the call before it is too late.