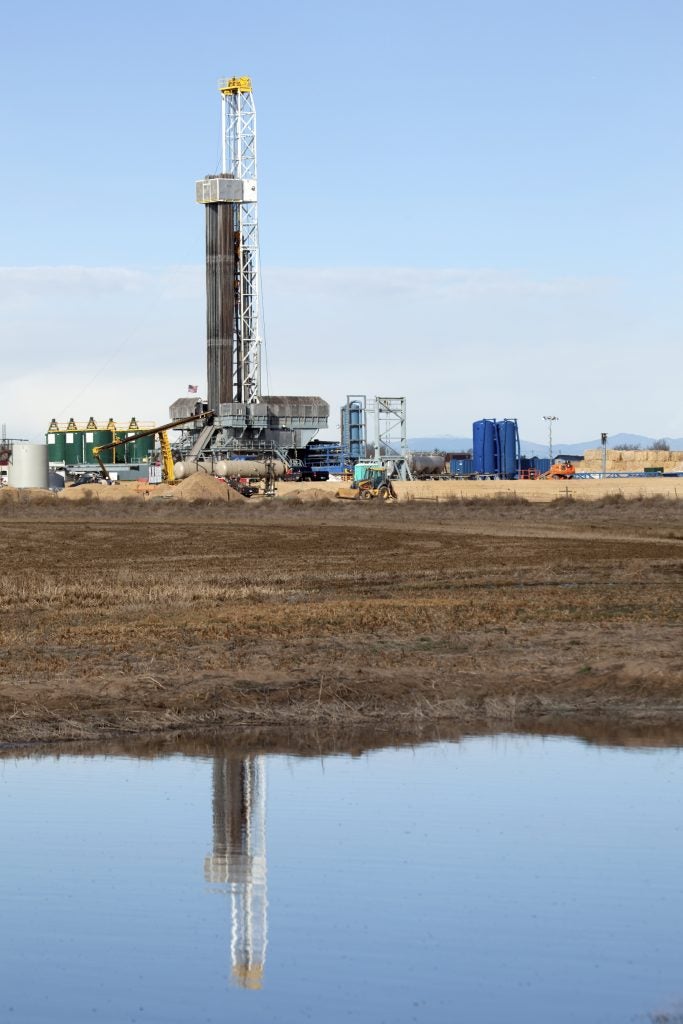 By Ben Ratner and Drew Nelson
In spite of the anti-environmental furor of the Trump administration, 2017 has been a year of encouraging commitments by a growing number of global oil and gas industry leaders – including American oil giant Exxon Mobil – that understand methane emissions is a key business challenge. Methane is a fast-acting climate pollutant and unchecked emissions from the oil and gas sector undermine the credibility of natural gas in the transition to a lower carbon future.
The latest milestone is a commitment by BP, Exxon, Shell and other global energy companies to a set of principles to significantly reduce the amount of methane emitted across the natural gas supply chain. Environmental Defense Fund helped develop the foundational principles alongside the eight companies and other members including the International Energy Agency, UN Environment, the Rocky Mountain Institute and Indian non-profit group TERI.
Similar, yet distinct from other industry commitments made in connection with the Oil and Gas Climate Initiative or the Oil and Gas Methane Partnership (see here and here), all of these initiatives are evidence that forward-thinkers understand the stakes and see the long-term business value in addressing methane emissions.
As the methane principles initiative moves to its critical next phase – developing the action plan – here are five ways we think this effort could break new – and valuable – ground.
1. Solidify smart policy as part of the methane solution
For years, many in industry have argued against government action to address their climate impact, touting voluntary corporate pollution reductions as a substitute for regulations. While these principles include a host of voluntary actions to continually reduce methane emissions, they also state clearly and plainly that methane policies and regulations are needed. Further, they highlight that industry must play a role in championing such policies and engaging constructively with governments and NGOs on policy development and implementation.
Done right, voluntary action is a way for leaders to raise the bar for industry's performance, but fair competition and a healthy environment are not possible unless all companies meet the same basic standards that only sensible government regulation can achieve. The principles are grounded on this simple fact.
2. Expand reductions supply-chain-wide
Large and well-known energy producers like Exxon and Shell are closely watched by investors, regulators, and consumers for their environmental performance. But research has demonstrated that methane emissions extend throughout the entire supply-chain, not just production. These methane principles recognize the importance of reducing emissions across the natural gas supply chain, building on previous initiatives that have largely focused on upstream emissions.
3. Enhance transparency
Investor and public pressure have spurred some companies to report best estimates of methane emissions, but large data gaps still remain. Robust and credible data is critical for industry and governments to design effective mitigation strategies. Enhanced transparency can also help investors separate leaders from laggards.
Companies that signed the methane principles committed to report not just against quantitative metrics, but also "progress and challenges in methane emission management." That creates the opportunity to take methane transparency to the next level, including providing the basis for real case studies and stories that can help decision makers act confidently.
4. Push the next frontier of methane tech
The signatories to the methane principles committed to provide financial and operational support to the development and deployment of innovative technologies and practices to reduce emissions. New technologies – whether from EDF/industry collaborations (see here and here), government programs like ARPA-E, or the broader marketplace – may allow even more efficient solutions. But industry dollars and in-kind support are vital to help these new ventures succeed.
5. Expand global industry participation
The companies that signed these principles last week know they are the original lineup, not the complete roster. For the founding members, there is as much of a responsibility for each company to help recruit new members, as there is responsibility for other companies to step up and join. Also, for maximum impact globally, these principles need to be applied across joint ventures and other cooperative production agreements.
These new methane principles, and the expanded industry leadership on global methane action, are important and well-timed. The International Energy Agency recently concluded that with current technologies the oil and gas industry can drastically reduce methane emissions by 75 percent worldwide – and that up to two thirds of those reductions can be realized at zero net cost. What's more, the IEA finds that the zero net cost reductions would have the same climate impact in 2100 as immediately closing all the coal plants in China.
Now comes the hard work of turning these principles into concrete actions and reductions on a scale that can make a difference in the global fight on climate change. EDF is ready to help translate these principles into progress and help the industry seize its significant opportunity to quickly and cheaply drive down greenhouse gas emissions that are having an outsized impact on our climate today.