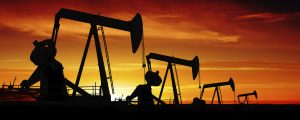 Last week the California Air Resources Board unanimously voted to finalize new regulations to reduce oil and gas methane emissions. This is the first major environmental regulation that has been issued since the new Administration took office, and sends a clear message that states aren't going to take the new administrations attacks on the environment lying down.
Every signal from the Trump Administration – from pledging to kill the Clean Power Plan, to the recent executive orders that order EPA to begin reversing important climate protections, to the massive proposed budget cuts to the Environmental Protection Agency– indicate that the United States government is keen to undo some of the fundamental environmental protections that are critical to our health and prosperity. And yet, through these signals, California is moving forward with sensible policies that will hold oil and gas companies accountable for their operations, and their pollution.
Unsurprisingly, many see California as an outlier state, and passing the strongest oil and gas regulations in the county to require companies to regularly inspect equipment for gas leaks will undoubtedly feed that narrative.  However, just as they would if passed in other jurisdictions, the state's efforts to prevent leaks help stop companies from needlessly wasting our energy resources – currently California operators report wasting $50 million of gas every year through their leaky operations.
California is the third-largest producer of oil in the country – meaning its actions are much more than symbolic.  As such, policy makers in oil and gas producing states across the country should take a hard look at the economic and environmental benefits of the state's newest protections as proof that better environmental outcomes can go hand-in-hand with responsible energy development and economic prosperity. In short, unlike what the Trump Administration would have Americans believe, we don't have to choose between a healthy economy and a healthy environment, we can and should have both.
In fact the evidence shows that California isn't an outlier on this issue: several other states have begun to make this point. For example, CARB's rules come on the heels of similar actions undertaken by a mix of red and blue energy producing states. Colorado, Ohio and Wyoming each have policies that require oil and gas companies to use affordable methods to reduce emissions. Pennsylvania, the nation's second-largest gas producer, is pursuing similar policies as well.
It's easy to understand why states are pursuing emission reductions, and why our nation's elected officials in Congress should resist efforts to backslide on its policies. Cutting oil and gas emissions is one of the most-cost effective ways to, protect air quality, tackle climate change and reduce energy waste. And it can be done by implementing home-grown solutions that are already being deployed right now – solutions that also result in new business opportunities.
California's ability to double down on climate pollution without sparking economic chaos should send a message that smart environmental protections are what Americans deserve and our economy can easily accommodate.  The Administration can push back, but other policy makers – both in congress and in other states – can and should march forward. The climate data says it needs to be done, the economics show it works out, and the people across the land support and need it.