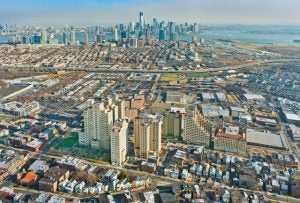 The election of Phil Murphy as New Jersey's next governor represents an opportunity for the state to adopt technologies that will make our electric grid more efficient and permit the integration of large amounts of renewable energy, as well as provide customers with the ability to better manage their energy use and save money.
The Governor-elect's agenda includes a robust clean energy plan, including goals to power 1.5 million homes with offshore wind by 2030; add 600 MW of energy storage by 2021, and 2000 MW by 2030; and to increase energy-efficiency investment.
Governor-elect Murphy is well-positioned to achieve his goals, as New Jersey is abuzz with clean energy activity from both the public and private sectors. Here's a sampling.
[Tweet "New Jersey's new governor campaigned on a robust clean energy plan. Let's get started."]
Positioned for success
Staying abreast of developments like the following will be key as the Governor-elect creates and implements state programs to make his campaign clean energy goals realities:
Electric vehicles (EVs) – The New Jersey Board of Public Utilities recently established an Electric Vehicle Stakeholder group to prepare for the widespread adoption of EVs. The group will analyze the impact EVs will have on the way we move electricity. According to a 2016 Smart Energy Consumer Collaborative report, which researched consumer interest in clean energy, less than 22 percent of customers believe they understand solar and EVs, and customer willingness to use distributed generation like home solar is also based on values, rather than strictly demographics. This shows that states like New Jersey have an opportunity to fill this public information gap so that we can engage one of our biggest clean energy allies: New Jerseyans, who regardless of income or geography deserve access to the benefits of a modern grid, including lower energy bills and a cleaner environment.
Advanced metering infrastructure – The Board of Public Utilities also recently approved Rockland Electric Company's proposal for the first territory-wide smart meter program throughout Bergen, Passaic and Sussex counties. The smart meters will use Green Button Connect My Data, which is part of standards developed by the U.S. Departments of Energy and Commerce for collecting, protecting, and providing customer data to make the grid less wasteful and save money.
Market analysis – Rutgers EcoComplex and Environmental Defense Fund (EDF), in partnership with The Smart Energy Consumer Collaborative, convened a forum last month, Exploring New Jersey's Approach to a Modern Grid: Opportunities and Pathways to the Clean Energy Future. We discussed challenges and opportunities for accelerating market penetration of clean energy technologies. Utility representatives, clean tech companies, and the New Jersey Board of Public Utilities and Rate Counsel were all represented. Together, we explored ways to ensure a reliable, resilient, and affordable electric system that can also reduce energy waste.
Getting down to business 
States like New Jersey have an opportunity to fill this public information gap so that we can engage one of our biggest clean energy allies: New Jerseyans.
Since New Jersey endured the devastation of Hurricane Sandy five years ago, its utilities have made strides to modernize and strengthen the electric system.
The Garden State has dedicated resources to make the grid more resilient – better able to quickly recover from power problems. We've smartly invested: in back-up systems to reduce outages, in monitoring tech for faster power restoration, and in a microgrid initiative focused on town centers.
But there's more to do to enable the adoption of renewable energy and to give customers tools to better manage their energy use and save money. We look forward to working with the Governor-elect and his administration to help make his clean energy agenda a reality